What the American Airlines-US Airways Deal Means for Fliers, Creditors and the Airline Industry
by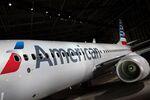 Doug Parker is a man who apparently likes a challenge. The CEO of what will become the world's largest airline, in an $11 billion merger of US Airways and American Airlines announced Thursday, Parker has been here before. He bought an ailing US Airways in 2005 out of its second bankruptcy proceeding within two years. No airline merger is quick or easy, as shown by the years-long integration of United with Continental, and AirTran into Southwest. Nonetheless, this combination will have consequences across the country and across the industry. Here's how it is likely to shake out.
Travelers
Fliers who have amassed large mileage balances on one carrier or another may be nervous about what happens to that currency. (Relax–nothing.) Business fliers may worry about the shifting of hubs and frequencies, and that is a valid concern: Merging two airlines into a competitive, profitable carrier requires reductions on some service that is not financially optimal.
The biggest initial change for American customers will be flying on a lot of new US Airways' Airbus planes that American has not had in its fleet. Beyond that, it's hard to imagine there will be wholesale changes to American's route network, even as managers find plenty to tweak. American had also begun the retirement of its aged MD-80 fleet, and that will continue.
US Airways will soon leave the United-Lufthansa-led Star Alliance and move to oneworld, the alliance dominated by American and British Airways. That means US Airways fliers will have access to plenty of new routes and destinations, especially in South America and Europe. But Star Alliance–the biggest such global airline alliance–was a key asset for US Airways' business travelers, given its scope and the number of airline partners. Expect that some, perhaps many, may not be pleased by the switch. It's also likely that US Airways' passengers will see some rationalization in airport hubs. American's Dallas-Fort Worth hub is not far from Phoenix, and US Airways' Philadelphia hub is not a match for the large international gateway American and British Airways operate from New York-JFK International.
Employees
American's pilots despised their management and are happy to see US Airways CEO Parker, and likely much of his team, running the show. (American CEO Tom Horton will be chairman only until the new airline's first annual meeting.) Other labor groups are generally supportive–the union representing US Airways flight attendants put out a statement of support minutes after the deal was announced. It's tricky trying to predict how many pink slips there will be. Most such mergers lead to some job cuts as redundant operations are combined. Still, Parker has touted this deal as one that is based on running a huge global airline that needs most of the workers from each company–and he did so again February 14 in a memo to his employees. Given those comments, any jobs cuts will receive extra scrutiny.
American's creditors
Like employees, American's creditors also like the deal as they'll get 72 percent of the new company, while American's shareholders will own a 3.5 percent stake initially, with the chance for more.
Dallas-Fort Worth
American wields a dominant position at DFW Airport and has room to expand there. Much as Delta Air Lines turned Atlanta into its global fortress, the new airline may well decide that DFW is ideally located to become an even bigger hub.
Phoenix
US Airways is based in Tempe, just east of Phoenix's Sky Harbor Airport. As the combined airline relocates to its Fort Worth base, a study (PDF) commissioned by the North Scottsdale Chamber of Commerce found that the Phoenix metro area could lose some 24,500 jobs via direct and indirect employment. Travelers in America's sixth-largest city, however, are likely to retain their hub for the foreseeable future, given the market's large population and US Airways' Phoenix route network with flights to the West Coast, Hawaii, and Mexico.
The rest of the airline industry
The $11 billion deal–assuming that regulators do not block it–marks the final step in consolidating what had been a fragmented industry chasing market fares and slashing fares to its own detriment. We'll be left with three dominant, global airlines. Add Southwest, no enemy of airfare increases, and they control nearly 70 percent of the U.S. air travel market. The remaining seven–JetBlue, Alaska, Spirit, Virgin America, Allegiant, Hawaiian, and Frontier–will serve as the competitive curb designed to keep airfares from rising too high.
Still, most analysts and executives argue that U.S. airfares must rise so that the airline industry can cope with the financial shocks inherent in the business. The question will be, how high is too high?
Before it's here, it's on the Bloomberg Terminal.
LEARN MORE