Time Warner Makes Strides in Digital Media
by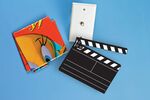 27. Time Warner
Market Cap: $50b
Revenue: $28.7b
EPS: $3.09
 
With its dominance in publishing, movies, and cable TV, Time Warner was supposed to be an old-media victim in the digital world. Instead, the No. 27 in this year's Bloomberg Businessweek 50 is thriving as its content grows ever more valuable. Chief Executive Officer Jeff Bewkes has long pooh-poohed the idea that the Internet threatens his business model. If anything, he insists, it continues to make his content more relevant to customers and cheaper to deliver. He spoke with Bloomberg Businessweek Senior Editor Diane Brady at Time Warner's headquarters in New York.
For all the worry about content becoming a commodity, it hasn't come to pass.
People try to read a lot into what "digital" means. It's just another platform. There are very attractive things that happen if you invest in content—movies, TV production, acquired series, specialty genres, digital distribution of our magazines, sports rights. We have more digital versions of our magazines. No other network comes close to having as much on-demand programming. Warner has the biggest slate of theatrical tent-pole big-budget movies. We currently account for about a third of all broadcasting slots across all broadcast networks in the U.S. Take all that and go around the world and try to put those into distribution on advantaged terms and, well, you're going to succeed. [Time Warner declined to comment on rumors that it is in talks to sell some of its magazine titles.]
Can we talk about the threat of the Internet?
We know the value of our content. Subscriptions are up, time spent viewing stuff is up, revenue is up, investment in the content is up, profitability is up. There's literally nothing that's down. So that's the backdrop when you look at this thing that everybody can't speak about correctly, called "digital." They think it's a threat to us, that people will get it for free or get it in a business model that doesn't provide as much money. The fundamental fact is people like our stuff. It's ever cheaper to deliver it to more people in higher quality, in whatever way they want to see it. We're giving people more of what they want and it costs us nothing more to do that. You'd have to be a moron not to think that's a really good situation.
Don't people balk at the cost of cable?
The thing that's rising fast is what sports leagues are getting. They're making every house in Los Angeles pay for the Dodgers when only a third of the people in L.A. want to watch them. There's increasing resistance to escalating bills from sports fees. But that's not our problem [Time Warner sold off its interest in Time Warner Cable].
The reason people talk about cable cutting is they imagine the price burden will get so high that people won't be able to pay it. They're missing something: that the actual price of the electronic package is going down. They've got their Internet, phone, TV, all of it. Now people are using more and more stuff for less.
Why would your content be more valuable than anyone else's?
I can think of good shows that, if they went on HBO, would be twice as valuable. People would watch them. They'd be worth more in overseas sales. They'd be bought much more on home video. Take Homeland. It's a great show. If it were on HBO, it would have twice the viewers. There are more subscribers. There's more marketing power. And you'll get more if you try to sell it to TV.
What about movie studios? They boom and bust.
On the film side, it's tough for every studio. We probably have the highest return on investment of any studio. The risk on making big-budget movies, dollar for dollar, is less than making a whole bunch of middling movies. You tend to get a lot of important talent on the movie. If you don't completely blow it—we've done that with Green Lantern, Speed Racer—you'll do fine. When you have as big a slate of tent-pole movies as we do, the profit relative to the cost of that averages out better than at a smaller studio. The challenge is you don't get paid, due to piracy. If we were capturing all of the views of our movies that humans are watching around the world, this thing would be Google. People would be writing about it. They'd be calling it "digital."
If you go to Asia, we're probably not getting paid for 95 percent of our movies. People like our stuff but they're not paying us to watch it. Look at the papers. The Chinese government is hacking newspeople if you even suggest things that they know to be true. I spoke to the president about piracy. We even tried a little thing: "How about you can give all our stuff to your people for free, but how about you don't reship it to every country around the region?" That didn't work. It's a concern.
What about Netflix? It has a healthy market cap.
AOL's market cap was $170 billion five minutes before it became clear it was worth nothing. Look at the stability of Time Warner's earnings, not only after the AOL mess, but the financial crash. We're very stable and steady. But we're next to the Internet, which everyone has misunderstood in horde-like patterns for the last 15 years. There's so much fervor among investors to overdo it. They're still basically either scared or running to get a quick upside on digital. They've undervalued the ability of the content producers to grow steadily.
Before it's here, it's on the Bloomberg Terminal.
LEARN MORE