Heinz Now Comes in $23 Billion Varieties
by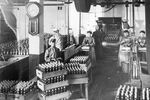 The Wizards were in high gear today. Warren Buffett, Omaha's resident merlin and the country's investor-in-chief, is joining with his Brazilian counterpart to snap up H.J. Heinz for $23 billion, or $72.50 a share, a 20 percent premium to its close. It's a record high for the venerable Pittsburgh company.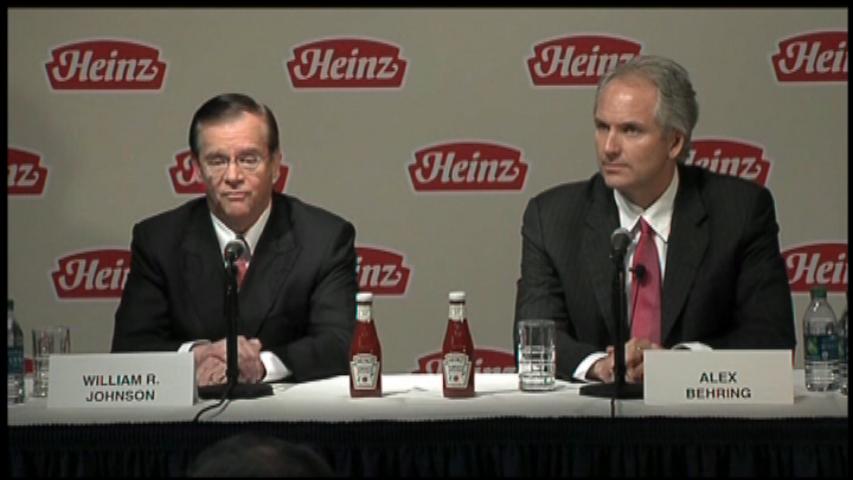 What could possibly be the appeal of a mature, 144-year-old condiment purveyor that traces its roots back to grinding horseradish during Radical Reconstruction? Berkshire Hathaway's portfolio is, to be fair, a non sequitur of Dairy Queen, See's Candies, a giant railroad, and a big stake in an Israeli tool maker. (A Lea & Perrins Blizzard could, according to zero sources, be in the offing.)
Heinz has quietly been one of the prime beneficiaries of investors' post-meltdown preference for low-risk/low-volatility shares, having more than doubled the annualized five-year return of the broader market, at a time when the market is trying merely to revisit its 2007 high. Its takeout valuation represents a thick 25 premium to the Bloomberg Industries North American Large Food group—a bonus that Buffett says is deserved.
"Heinz," he said in the deal announcement (pdf), "has strong, sustainable growth potential based on high quality standards, continuous innovation, excellent management and great tasting products. Their global success is a testament to the power of investing behind strong brand equities and the strength of their management team and processes. We are very pleased to be a part of this partnership."
Tag-teaming the deal with Buffett is Brazilian billionaire Jorge Paulo Lemann, whose 3G Capital, owning flipper of Burger King, will oversee Heinz's day-to-day operations. "Any partnership where I don't have to do the work is my kind of partnership," Buffett told CNBC. Lemann, 73, is worth $19.1 billion, thanks not just to burgers and fries, but, chiefly, a lucrative foray into Anheuser-Busch InBev. The Heinz deal is the largest the food industry has ever seen.
"This is a hugely promising way to fortify one of American's most iconic global brands," says Yale management professor Jeffrey Sonnenfeld. "And with the backing of two of the most trusted names in global finance: Buffet and Lemann." He calls Lemann one of the greatest living global business leaders, "where everything and everyone touched by his genius has come out better for that contact." Sonnenfeld thinks the duo should next roll up Hershey and Campbell Soup to create a $25 billion enterprise with the global clout of a PepsiCo or Nestlé. (Imagine the economies of scale on corn syrup and salt.)
Some ponderings:
What does this deal say about the buyers' take on a competitive business that must contend with the ascent—and sophistication—of grocers' private-label offerings and the hit of higher commodity prices? Will an emboldened, supercapitalized Heinz be able to exact more pricing power on its revolutionary "dip and squeeze" packets?
What of broader dealmaking animal spirits at a time when more than $280 billion in deals has been announced this year—26 percent more than over the same span of 2012, when values were lower? If people love buyouts at these price tags, should they not have adored them in the many market swoons of the past five years?
Rewarded for his patience is billionaire food activist Nelson Peltz, who won a seat on Heinz's board in 2006 after a six-month proxy fight.
Meanwhile, jog your memory back a bit further to 2004. John Kerry lost out in George W. Bush's reelection bid but had big things awaiting nine years later. Not only did he just sail through confirmation hearings to become secretary of state, but Kerry and his wife, Teresa Heinz Kerry, whose late husband bequeathed her a ketchup fortune, are reportedly cashing out big on this deal.
And on Valentine's Day. The lesson, kids, is marry well.
Before it's here, it's on the Bloomberg Terminal.
LEARN MORE