When It Pays for the Founder to Take a Break
by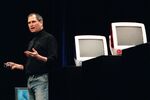 When computer geek Dustin Snell graduated from high school, he skipped college and went to work making software. In 1995 he founded his first software company and nine years later started his second, Network Automation. As that Los Angeles-based business expanded, he became increasingly eager to "hand it over to more seasoned management," spend more time with his family, and "get a fresh look at the technology landscape."
So in 2011, he promoted his chief financial officer to CEO and transitioned to chief software architect, working remotely and using some of his free time to take on a handful of management and technology consulting projects. Snell says the outside work helped him better understand the challenges and opportunities other businesses were facing.
Now Snell, 37, is back in charge as chief executive of the $6 million, 30-employee software provider. "I found out that the project I was really missing out on was this company," he says, and credits his time away for his new perspective on the business. "When you work in the same business for years, you're hearing from your own customers every day—and that's important—but they're the customers you've already contracted."
Typically, when a founder moves on and then returns to active company leadership, it's to turn around a failing company. "More often than not there's a dilemma. The founder might retire but still own a controlling interest in the business, so when it stumbles, it's still their largest asset or income stream and there's a tendency for them to get re-involved," says Michael E. McGrath, a serial entrepreneur and business author in Addison, Tex. "Whenever I talk to a founder who wants to do this, they say, 'Just like Steve Jobs did at Apple.' That may be the exception that proves the rule, but that's the one I hear over and over again."
Often a business that falters after its founder has stepped away from leadership is suffering from the founder's own lack of preparation, because its management team is not up to the task of continuing its growth and hasn't gotten the proper instruction and training, says Mark Schwartz, a management consultant with Results Unlimited in Los Angeles, who has worked with small businesses for 20 years. "I had a client, a sign manufacturer, who had to go back in when the business wasn't generating the money it had been and the quality of delivery was compromised. Turned out the guy never wrote up a full description of his job and his technology, either because he didn't know how or didn't want to," Schwartz says.
In other cases, he has seen founders hire several executives to carry out all the roles they held in the company, but continue taking their full compensation—even though they have loaded up the company with big salaries. In such instances, the inactive founder should only take funds from the company if there is cash to spare after money has been allocated for growth and investment, he recommends.
Conventional wisdom—and outside investors—often demand that founders step aside when a company gets to a certain size. But entrepreneurs typically have different talents and skills than professional CEOs—and sometimes those traits are exactly what is needed, says Joanna Starek, senior partner at management psychology company RHR International in San Francisco.
Comfort with risk-taking, experience spurring innovation, and customer and product knowledge are very important to growing companies, and usually their founders are best-equipped to provide those elements. "There's a quality called 'founder's courage' that you don't have in somebody who's hired to come in and run things. The outside professional is competent at maximizing profit and taking a company to scale, but it's much harder to teach innovation than how to maximize profit," she says.
Companies that are struggling can sometimes benefit from a returning founder's ability to mobilize employees and revitalize core competencies. "When morale is low, the company no longer knows what it stands for, and it needs to return to its roots, it might also be worth tapping into the founder. The caveat to all of this is that the founder [must be] agile enough to revitalize the core based on the current business landscape, not just do what they did in the past," she says.
In Snell's case, Network Automation's revenue continued to grow about 20 percent annually during his absence, so he returned to a healthy business. "Coming back was the best thing I ever did, but I would absolutely recommend taking a hiatus if you can," he says. "It takes a lot of effort and risk, but if you have someone you trust to watch over things, you gain a new perspective and see what is really going on outside the fish bowl."
Before it's here, it's on the Bloomberg Terminal.
LEARN MORE