Stanford Increases MBA Tuition
Louis Lavelle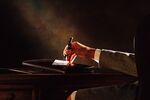 One of the priciest MBA programs in the United States just got more expensive.
The Stanford University Board of Trustees on Feb. 11 approved a 3.9 percent tuition increase for MBA students attending the Stanford Graduate School of Business. The annual cost will rise from $57,300 to $59,534 for the incoming class in 2013-14. Current MBA students will continue to pay $57,300 under a policy allowing students to pay the same tuition rate for each of their two years of study.
With the increase, the total cost of Stanford's two-year MBA program will near at least $200,000. For a single student living on campus, the total will be $185,530 including housing and other living expenses, books, transportation, and insurance. For a student living off campus with a spouse or partner, the same list of expenses will total $221,290. A required study trip can cost up to $4,000 more.
Madhav Rajan, a senior associate dean who heads the Stanford MBA program, noted that the cost of a Stanford MBA is partially offset by grants. "The average scholarship (free money not loans) to entering MBAs this year was $25,562 and 50 percent of students got some amount of money," he said in an e-mailed statement. "For what it is worth, we think that's relevant in this context."
At Harvard Business School, current tuition is $53,500 per year, putting the total cost of a Harvard MBA at $174,400 for a single student. Tuition and fees at Wharton total $62,034, with total costs for the two-year program of $184,000.
Stanford is hardly alone is raising tuition. A recent study by the Association to Advance Collegiate Schools of Business found that MBA tuition and fees at AACSB-accredited business schools in North America and Asia-Pacific have risen by 33 percent since 2007-08, with more modest increases reported in Europe and Latin America.
Join the discussion on the Bloomberg Businessweek Business School Forum, visit us on Facebook, and follow @BWbschools on Twitter.