MBA Recruiting: Resisting the Temptation to 'Cheat'
Roxanne Hori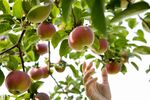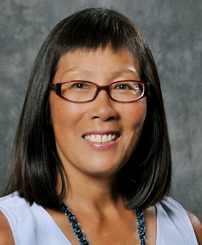 Last Wednesday was National Signing Day. For those who don't follow college football, this is  when high school seniors officially commit to play for a particular college football program. If you read the sports section last week, you probably saw a lot of coverage on how many "top recruits" various colleges secured.
Some of this sounds like MBA recruiting. Although there isn't a designated signing day for business students, they face offer deadlines. Articles may not be written about which companies got the "top MBA recruits," but each school is acutely aware of who is going where. In the next few weeks, those of you who have been fortunate enough to receive offers, following on-campus interviews, will have to make decisions on the opportunities you've secured—much as high school football recruits did last week.
In a recent front-page story in a Chicago newspaper, Pat Fitzgerald, Northwestern University's head football coach, said his philosophy is that once a student makes a verbal commitment to play football at NU, he expects that student to honor his word. If he finds out that a player has continued to "shop" for other offers after making a verbal commitment, he is no longer welcome to play for the Wildcats.
"We tell our young men, while you're dating, if you decide to date other people, that's great. But the minute you get engaged and set a wedding date, this dating is all off," Fitzgerald said. "If you decide to go back to dating after you've been engaged, no longer is there going to be a wedding."
Being recruited —whether it's to play football or to take a summer internship—can be intoxicating. Who doesn't love being pursued and wooed? While the temptation to accept multiple offers may be high, it poses great dangers. In addition to burning a bridge with a single company, "cheating" may also risk ruining your personal reputation. You never know where people at a particular company will wind up, even within the next 12 months.
Once you accept an offer, go with it. Under no condition should you ever accept two offers, or continue to interview after you've accepted one. If you are having a difficult time making a decision, take advantage of the career center at your school. They have worked with students in the past to help them resolve any inner turmoil around job-offer decisions.
To paraphrase Pat Fitzgerald: If you continue to play the dating game after you've committed to a company, the wedding is off. Think about how you would feel if someone left you at the altar.
Join the discussion on the Bloomberg Businessweek Business School Forum, visit us on Facebook, and follow @BWbschools on Twitter.
Before it's here, it's on the Bloomberg Terminal.
LEARN MORE