Setting the Bar at the Highest Height
by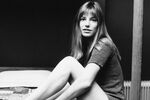 Speculation that LVMH Moët Hennessy Louis Vuitton SA may ultimately buy the company and a shortage of freely traded stock has inflated Hermes's share price, according to HSBC's Antoine Belge. Descendants of Hermes's founder hold about 69 percent of the shares, individually or collectively. Excluding LVMH's stake and other long-term holdings, the free float is only 6 percent, according to Exane BNP Paribas's Luca Solca.
—Andrew Roberts, "Hermes $10,000 Birkin Purse Seen Leading to Record Sales," Bloomberg News, Feb. 11, 2013
Costs escalate according to the type of materials
—Birkin bag, Wikipedia
There are so many lessons to be learned from Hermes International as to be uncountable. Start with the obvious quality wins to the Econ 101 law that scarcity wins and the Madison Avenue maxim that brand-nurturing wins.
This summarizes to 15+ percent-per-year for the past decade. ($2,306 invested a decade ago would purchase your Birkin purse this day, taxes, shipping and matching scarf not included.) Reporter Roberts! Purse!
It's a bag.
Birkin bags, like Hermes bow ties, are gorgeous and overpriced in a "So what?" kind of way. Bonus: The bag is named after the unspeakably beautiful Jane Birkin.
Read Andrew Roberts's brilliant clinic on quality.
We live in an era of average. It is a decade of dumbing down. We may laugh at the price, but this is true: Thank you, Hermes, for setting the bar at the highest height. Discuss.
Before it's here, it's on the Bloomberg Terminal.
LEARN MORE