Canadian B-Schools Join Forces
by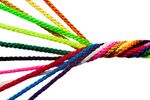 A guest post from Matt Symonds, chief editor of MBA50.com, a website dedicated to the world's outstanding business schools. He is also director of Fortuna Admissions and co-author of ABC of Getting the MBA Admissions Edge.

Some countries get all the luck when it comes to their neighbors. And for most of its history, the U.S. has been fortunate to have some of the world's least troublesome, actually downright nice, people on its northern border: the Canadians.
Canadians just don't make waves. They get on with everybody. They don't give anyone a hard time. At least not until now.
On Feb. 7, a date that U.S. institutions may come to believe "will live in infamy," Canada's top business schools announced that they were banding together to market the country as the place to take an MBA. The new "Canadian MBA Alliance" will embrace all of the nation's leading providers: McGill University's Desautels Faculty of Management, University of Toronto's Rotman School of Management, Western Ontario's Ivey School of Business, University of British Columbia's Sauder School of Business, York University's Schulich School of Business, and Queen's School of Business.
Of course, this sort of consortium is not a totally new idea. A group of top U.S. business schools—Cornell, Darden, Duke, Haas, NYU, Ross, and Yale—have worked together to stage joint information events. Several top Asian schools—the Hong Kong University of Science and Technology, the Indian School of Business, Nanyang Business School in Singapore, and CEIBS in China—have cooperated to market their corner of the world as a business education hub.
However, what makes the Canadian move interesting is the fact that the country is already very successful at attracting foreign students, thanks in no small degree to its liberal immigration policy and enlightened attitudes toward racial and cultural diversity. Canadian visa rules allow international students enrolled in a master's or MBA degree program to stay and work in Canada under the Post-Graduate Work Permit Program for the length of the study program, up to a maximum of three years. Building on this through a concerted marketing campaign could make it a very serious competitor in the lucrative international market.
Irritating as U.S. business schools might find this, they are unlikely to descend into chaos as a result. And certainly don't expect any alliance of such giants as Wharton, Harvard, Stanford, and Columbia to be hastily assembled to counter the Canadian move.
However, this could be seriously bad news for the United Kingdom.
Until recently the destination of choice for a significant proportion of students from the emerging world, the U.K. has lately been indulging in what Kai Peters, chief executive of one of its leading business schools, Ashridge, has described as "friendly fire." Driven by a populist desire to crack down on immigration, the country's government has created a PR disaster for its higher education providers, with media in key markets running articles suggesting that the U.K. is closing its borders to international students. Many of the top U.K. business schools have seen a sharp drop in MBA applications since the changes in work visa regulations were introduced.
Perhaps the solution might be for the top U.K. schools to bury their differences and follow the Canadian model. The idea of working together may not be instinctive, or easy to implement, but it may be vital. Perhaps those reluctant to take the plunge should remember the words of Benjamin Franklin at the signing of the Declaration of Independence: "We must, indeed, all hang together, or assuredly we shall all hang separately."
Join the discussion on the Bloomberg Businessweek Business School Forum, visit us on Facebook, and follow @BWbschools on Twitter.
Before it's here, it's on the Bloomberg Terminal.
LEARN MORE