For Chinese, Making U.S. B-School Payments Just Got Easier
Francesca Di Meglio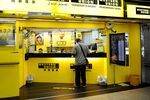 International applicants enrolling at U.S. colleges and universities have a new option for paying tuition that makes the process simpler, one that may be attractive to the tens of thousands of Asian business students now flooding U.S. programs.
The new service, a partnership between Western Union Business Solutions and participating universities, allows international students to pay for school from their home countries in their own currency. It replaces a problematic system that often left schools shortchanged and applicants scrambling to make payments, says Ben Kavalec, vice president of commercial sales for the U.S. at Western Union Business Solutions in Omaha.
Before, students would go to a local bank to wire U.S. dollars, which can take weeks and involve multiple financial institutions. Unexpected fees and poor exchange rates made the process costly, says Kavalec. Some students would arrive stateside only to learn they had never been enrolled because their deposit had never reached the school. Fees deducted from the total often left schools with less than they were owed, and the student would have to pay the difference and maybe even a late fee.
Today, an international student from a participating country enrolling in a participating business school pays tuition and fees, such as those for books, directly on the school's website. Western Union offers an exchange rate and sends full payment to the school.
Indian applicants have been eligible for such payments for two years; the service became available in China three months ago. The service costs whatever a bank in the applicant's home country charges to send payments to Western Union and whatever the school's bank charges to receive payment, says Kavalec. Western Union doesn't charge the students or schools a fee for the service; it makes a profit from the currency exchange.
Enrolled students can make future payments in the same way.
The number of international students at U.S. colleges and universities increased to a record high of 764,495 in 2012, according to the Open Doors Report issued by the nonprofit Institute of International Education. The growth was, in part, a result of increased interest among Chinese students in American universities. Chinese student enrollments increased by 23 percent overall and by 31 percent at the undergraduate level, according to the report.
Many Chinese students come to study business. The number of Chinese citizens taking the GMAT B-school entrance exam has more than doubled since 2007, reaching an all-time high of 40,069 in 2011, the last year for which data are available, according to the Graduate Management Admission Council. Four out of five score reports from Chinese citizens are sent to graduate business programs in the U.S.
As long as international students keep aiming to earn degrees in the U.S., Kavalec and his colleagues have a potential gold mine on their hands. "It's an exciting time [for Western Union] because there aren't other options out there," he adds. "And universities have been screaming for this for some time."
Join the discussion on the Bloomberg Businessweek Business School Forum, visit us on Facebook, and follow @BWbschools on Twitter.
Before it's here, it's on the Bloomberg Terminal.
LEARN MORE