Dozens of MBA Applicants Tossed Over Plagiarism
Louis Lavelle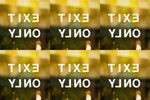 Sixty-three MBA applicants at Penn State and UCLA have been rejected after admissions officials discovered they had plagiarized parts of their admissions essays, a number that the schools say is likely to increase in subsequent application rounds.
The plagiarized essays—48 at Penn State's Smeal College of Business and 15 at UCLA's Anderson School of Management—were discovered using Turnitin for Admissions, a service that runs essays through a database of published and unpublished content and flags similarities. About 50 "potential" cases of plagiarism have been flagged at Northeastern's D'Amore-McKim School of Business, but no applicants have been rejected, and the school is continuing to investigate them. Wake Forest Schools of Business said it has not discovered plagiarism incidents.
The four schools are the only business schools that have made their use of Turnitin for Admissions public. In all, about 15 business schools use the service, Turnitin spokesman Chris Harrick says.
At Smeal, MBA Managing Director Carrie Marcinkevage says 10 percent of the 481 applications received in the first and second rounds had plagiarized essays, up from 8 percent for the full admissions cycle last year. Many of the new cases are international applicants from East Asian countries, where borrowing from published sources without attribution is not considered wrong, Marcinkevage says. The increase comes despite a disclosure on the Smeal website notifying applicants that their essays will be reviewed for plagiarism.
"Every year it's a new applicant pool," Marcinkevage says. "I also think they just don't pay attention. They don't read the fine print on our website. Applicants are so much in the mindset of selecting and getting into a school. It's just not on their radar."
At Anderson, which just competed round one, Andrew Ainslie, senior associate dean for the full-time MBA program, says he expects the number of applicants rejected for plagiarism may hit 70 by the end of the third and final round on April 17. Last year, Anderson rejected 52 applicants in the first two rounds.
Craig Hubbell, director of operations for MBA admissions at Anderson, says most of the plagiarism this year involved passages lifted from essay websites, but some items were poached from Wikipedia and Bloomberg Businessweek—and even Anderson's own website. Anderson, which doesn't disclose its use of Turnitin to applicants, rejects only applicants who have plagiarized a significant amount of text, such as one applicant who lifted half his "goals" essay from samples available online. Last year, one applicant plagiarized 85 percent of an essay, without changing the gender of the pronouns, Hubbell says.
"If somebody uses a famous quote in an essay, we're not going to highlight it," Ainslie said. "When it does occur, it's because they took a big chunk."
The amount of "potential" plagiarism at Northeastern is expected to double, to about 100 cases, by the time of the final application deadline on April 15, with a "small handful" being rejected, says Evelyn Tate, director of graduate recruitment and admissions. Last year 10 applicants were rejected for plagiarism.
Many of the cases this year appear to be instances of applicants using the same essay at more than one school, which Northeastern permits, she says, adding that some applicants forgot to change the school name in those essays. The more serious breaches involve lifting a few sentences or an entire passage.
"We're not happy with that," Tate says. "It's important that we know candidates are doing their own work. We're interested in students who have ethics coming into the program who are going to go out and make a difference in the world. It's a form of cheating, and it's not something we condone."
It turns out that taking a zero tolerance approach to admissions essay plagiarism may have an added benefit. At both UCLA and Penn State, cases of plagiarism on class assignments declined from a few cases a year to none in the current academic year since the schools started using Turnitin.
"Perhaps this is paying off," Ainslie says.
Join the discussion on the Bloomberg Businessweek Business School Forum, visit us on Facebook, and follow @BWbschools on Twitter.