Bloomberg View: The Gold-Rush Roots of U.S. Budget Woes
Today's taxpayers are still on the hook for a 19th century mining law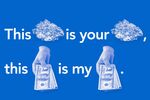 Cutting the U.S. budget deficit has always been a question of politics, not math. The seemingly simple approach—spend less, raise more, or some combination of the two—has long eluded Congress.
A mining law that dates to 1872 helps explain why it's so difficult to disrupt the dysfunctional status quo. The General Mining Act, conceived during the Ulysses S. Grant administration to encourage development of the frontier, allowed prospectors to remove gold and other minerals from U.S. public lands without paying royalties. The law has long permitted highly profitable mining companies to extract minerals for free—resources that are the property of every American.
It's just one of many outrageous giveaways—the subsidies, tax preferences, and exclusions enjoyed largely by energy and natural-resource companies—that Congress has been loath to eliminate, despite longtime efforts by fiscal hawks and environmentalists.
Ending any one of these outdated incentives wouldn't close the U.S. budget deficit, which the Congressional Budget Office estimates will total $845 billion in 2013. Combine them, though, and the savings would add up to tens of billions over a decade.
The 1872 mining law dictates that taxpayers continue to foot the entire bill for cleaning abandoned gold, silver, and other mineral mines across the U.S., which has cost them more than $2.6 billion since 1998, according to the Government Accountability Office. The tab could swell to as much as $54 billion, according to the Environmental Protection Agency. The White House estimates a fee could increase annual revenue by $1.8 billion over the next decade.
The U.S. could also gain by charging royalties on the roughly $1 billion worth of hard-rock minerals extracted each year from public lands, much as it does on oil, gas, and coal. Royalties from those industries generated about $10 billion in 2011.
Powerful mining-industry allies in the Senate, including Majority Leader Harry Reid (D-Nev.), have resisted attempts to change the 1872 mining law, however. Senator Dianne Feinstein (D-Calif.) failed in a 2008 legislative attempt to charge royalties and a reclamation fee, as have efforts by others. Now, Senator Ron Wyden (D-Ore.), the new chairman of the Committee on Energy and Natural Resources, has indicated he may bring it up again as part of a broader royalty-related bill.
One way to finally gain approval of such a change could be to allow states—such as Nevada—to share in any revenue generated by a fee, which Reid has indicated is a condition to changing the law. It's an imperfect solution because the federal government would presumably still have to shoulder some of the tab, but it's a far better outcome than continuing to forgo any royalties at all.
BOTTOM LINE -
To read Stephen L. Carter on the bones of Richard III and Susan Antilla on Mary Jo White, go to: Bloomberg.com/view.
Before it's here, it's on the Bloomberg Terminal.
LEARN MORE