Crowdfunding: Waiting for the Investor Pool to Deepen
Verne Kopytoff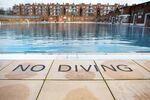 Entrepreneurs rejoiced in April, when President Obama signed legislation letting small businesses solicit mom-and-pop investors for funding. Small business owners started preparing for an influx of investment. Web portals for managing the sale of shares in private companies sprung up overnight.
So far though, the results have not lived up to expectations. The Securities and Exchange Commission, which is responsible for implementing the Jumpstart Our Business Start-ups Act, or JOBS Act, has yet to enact key rules. Exasperation among entrepreneurs and the companies hoping to cash in on the so-called crowdfunding phenomenon is high. "This is the worst," said Mike Norman, chief executive officer of WeFunder, one of the many crowdfunding portals. "To have so much of this held up is frustrating."
The SEC's delay in enacting crowdfunding is partly due to its efforts to protect investors. Without carefully crafted rules, unsophisticated investors could fall victim to hucksters. Rules dictating how online portals handle stock sales must also be created. Whether portals should be required to carefully police all transactions, for example, is subject to intense debate.
"We've been working very hard on this complex rule-making effort and very much appreciate the extensive input we've received from potential crowdfunding participants and others," says Christina D'Amico, a spokeswoman for the SEC. "We will continue working hard, amid a busy rule-making agenda, to get these crowdfunding rules done as soon as possible—and done right."
For now, only businesses, large endowments, and individuals with a high net worth can buy shares in private companies. The SEC considered wealthy investors, known as accredited investors, to be more sophisticated when it enacted its rules in 1933. The JOBS Act would loosen some of the protections for ordinary investors. But they would not disappear entirely.
The law says that people with more than $100,000 in annual income or net worth could invest 10 percent of that amount, up to $100,000 per year. Those with $40,000 to $100,000 in income or assets could invest 5 percent, up to $5,000. People earning less could invest up to $2,000 annually.
Also holding up the law's implementation are rules spelling out how small businesses can market their private share offerings. Advertising equity sales to the public is critical to their success. For 80 years, companies selling shares have been prohibited from marketing, or general solicitation. Instead, they have gone through existing investors and brokers to get the word out. Under the JOBS Act, companies seeking to raise less than $1 million from the public are exempt from having to register with the S.E.C., a prohibitively expensive process for small businesses. Such sales could instead be handled online with minimal paperwork.
Small businesses considering selling equity through crowdfunding should keep a few potential difficulties in mind. Giving Main Street investors voting rights, for example, could dissuade venture capitalists from offering funding in the future because of the complications it creates. Companies should also think twice about sharing detailed financial information and trade secrets with their crowdfunding shareholders in order to avoid them leaking to rivals.
The legal uncertainty doesn't affect such services as Kickstarter and Indiegogo, two of the best-known websites focused on contribution-based crowdfunding. Startups, among others, use such sites to solicit money without providing equity stakes in return. In fact, people send money merely for the satisfaction of helping out entrepreneurs. Often, contributors also receive rewards like the ability to pre-order products they funded, at a discount.
Slava Rubin, chief executive of Indiegogo, in San Francisco, says it's possible his service will expand into equity crowdfunding. He adds that it's too early to know for sure because of the lack of rules, and he says his company is pushing ahead with its core business.
Meanwhile, crowdfunding websites targeting equity investors are in a holding pattern. Executives for these companies don't expect the most critical rules—those that would let the vast majority of Americans buy shares in private companies—to be finalized until late 2013. Even that could be optimistic. "The sooner the better," said Ryan Feit, chief executive of SeedInvest, a crowdfunding site for investing.
The SEC is expected to finalize the rules for marketing share sales more quickly. If so, it would give crowdfunding sites a more realistic chance to open the floodgates to accredited investors. SeedInvest, based in New York, has already recruited a number of startups and wealthy investors onto its site, Feit says.
The inability to bring in the general public as well is frustrating, Feit acknowledged. But the biggest losers, he says, are the startups that can't get access to additional funding. "The most painful thing for us is when we talk to dozens of small businesses and startups that are struggling for capital, and more and more are throwing in the towel," he says.
Before it's here, it's on the Bloomberg Terminal.
LEARN MORE