The B-School Contingent at Davos
by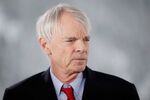 Executives aren't the only ones who overtake the World Economic Forum at Davos each year—academics were represented well enough that they could organize their own happy hour. We sorted through the conference highlights and picked out the B-school professors who made the trip.
UC Berkeley (Haas)
Professor: Laura D'Andrea Tyson
Teaches: global management
At Davos: Tyson assisted a panel on "Women in Economic Decision Making" that included IMF Managing Director Christine Lagarde and Facebook Chief Operating Officer Sheryl Sandberg.
INSEAD
Professor: Herminia Ibarra
Teaches: organizational behavior
At Davos: Spoke on the same panel that Haas's Tyson assisted. In an interview after the panel, Ibarra singled out what she thought were the most poignant comments about women in leadership positions: "Lagarde said it very well. She said, 'I had to fight my way to this and as a result, I am aware of difference. I am sensitive to what's going on … and to the importance of bringing an array of talents to the table. That affects how I lead.'"
University of Pennsylvania (Wharton)
Professors: Peter Cappelli, Katherine Klein, Howard Kunreuther, Erwann Michel-Kerjan, Mike Useem
Teach: management (Cappelli, Klein, Useem), operations and information management (Kunreuther, Michel-Kerjan)
At Davos: Wharton's large contingent hosted a discussion on "Building Resilience to Global Risks." The session addressed how economic, environmental, geopolitical, societal, and technological risks may play out over the next 10 years.
MIT (Sloan)
Professor: Erik Brynjolfsson
Teaches: information technology and organizations
At Davos: The director of MIT's Center for Digital Business spoke on a panel about closing income inequality gaps, which also included Roger Martin, outgoing dean of the University of Toronto's Rotman School of Management.
NYU (Stern)
Professor: Michael Spence
Teaches: economics
At Davos: Spence's comments made it into an outlook report that sets the tone for the entire conference. An excerpt: "The World Bank estimates that over the next five to 10 years, China will export something like 85 to 100 million jobs to earlier-stage developing countries, and that they will be replaced by higher-value-added activities. This is the opportunity of the century for the earlier-stage developing countries, because for a long time they've been saying, rightly or wrongly, that they can't compete with China. Well, China is moving on just like Korea did before, and now is their chance."
ESADE
Professor: Javier Solana, president of the ESADE Center for Global Economy and Geopolitics
Teaches: economics
At Davos: Solana's comments also made it into the conference's tone-setting outlook report. An excerpt: "Look at the energy structure in the world at the moment, with the U.S. increasingly autonomous. Now, if you were Chinese, thinking ahead you might say, 'My goodness, the problems of the Middle East are going to be my problems. Why? Because eventually the U.S. may be less interested in the Middle East.'"
Harvard Business School
Professor: Nancy Koehn
Teaches: business administration
At Davos: Koehn moderated a panel that addressed "fighting corruption to regain public trust." In an interview after the panel, she says shareholders are demanding new standards from the businesses they invest in, on everything from whether "their portfolios are invested in gun manufacturing operations to employee working conditions."
University of Chicago (Booth)
Professor: Randall Kroszner
Teaches: economics
At Davos: The former governor of the U.S. Federal Reserve spoke on a panel about the responsibility of the banking system. "Controversies such as the LIBOR-fixing scandal have resulted in a crisis of trust between the public and the banking sector," reads a panel teaser.
Join the discussion on the Bloomberg Businessweek Business School Forum, visit us on Facebook, and follow @BWbschools on Twitter.
Before it's here, it's on the Bloomberg Terminal.
LEARN MORE