Three Months After Sandy, a Report Card on Small Business Relief
By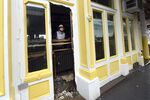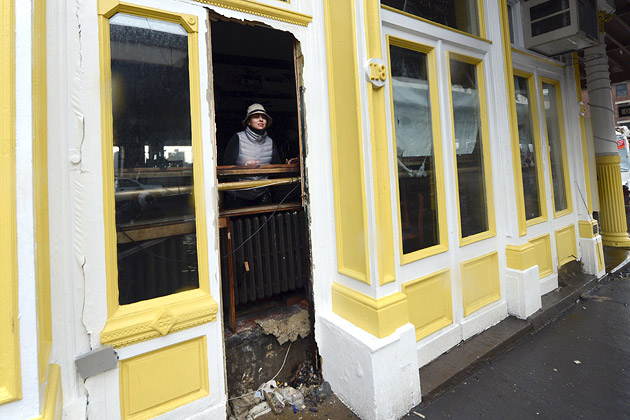 Business owners looking to rebuild after Hurricane Sandy who can't do it with insurance money alone have probably learned about the Small Business Administration's direct lending programs for disaster victims. They also probably know the federal agency doesn't make grants. How successful have businesses been at obtaining SBA loans since Sandy? And what are some alternatives, if an application is turned down?
Let's check on the SBA program first. In terms of lending, Sandy is already the third-largest disaster in U.S. history, after Hurricane Katrina in 2005 and the 1994 Northridge (Calif) earthquake. The agency has approved more than $1.1 billion in disaster loans for East Coast business owners, homeowners, and renters hit by Hurricane Sandy. The milestone reached this week dovetailed with President Obama's signing of emergency legislation that allocates $50.5 billion in relief funds for storm victims. That money includes an additional $799 million for the SBA's disaster assistance programs.
More than 66,000 home and business loan applications for property loss and economic injury resulting from the storm have been submitted to the agency, says Cynthia R. Cowell, an SBA spokeswoman. As of Monday, the majority of the loans approved have gone to 15,706 homeowners and renters in New Jersey, New York, and Connecticut. A total of 809 business loans have been approved in the same states, worth $84.9 million. Approval rates for the business loans are 8.1 percent in New York, 8.5 percent in Connecticut, and 7.9 percent in New Jersey, an analysis of SBA data shows.
That's better than the widely criticized business loan approval rate of 3.1 percent 10 weeks after Hurricanes Katrina and Rita devastated the Gulf Coast in the summer of 2005 and swamped the agency with 30,000 loan applications. Cowell says loan approvals for Sandy relief in New Jersey are running around triple the amount approved in 2011 for relief from Hurricane Irene damage.
Still, many business owners are either waiting for a verdict on their loan applications or have already been turned down. The SBA has 4,200 disaster staffers working in the tri-state area and is attempting to process loans requests within 21 business days, she says, though individual times vary. Cowell says the agency has not yet compiled decline rates for Sandy loans because many applications have been withdrawn or returned, to allow applicants more time to collect information.
Here's the deal with grants. Government agencies typically do not offer grant money for rebuilding after a disaster, although some grants are being made through nonprofit agencies, corporate donations, and fundraising efforts. A listing of some resources is available here.
"The idea of giving out grants comes up after every disaster," but the SBA is authorized only to make low-interest loans, Cowell says. Having to repay emergency relief money comes as a shock to many people, including Barry O'Donovan, whose Kilkenny House Restaurant & Pub in Cranford, N.J., was flooded by Hurricane Irene in 2011. He got a $200,000 working capital loan from the SBA and $20,000 from his insurance company and reopened within six weeks of the storm.
"When I first [applied to the SBA], I thought anybody with a business would get a grant. I didn't like them at all at first when they told me there were no grants. But I have a great accountant, and she had the application papers ready the first day they came to town," O'Donovan says.
Repaying the 10-year, 4 percent loan adds $2,000 to his monthly expenses, but it's much less than the 12 percent or 13 percent he would have had to pay on a commercial loan. "It pushed our retirement back for a couple of years, but 2012 was the best year I've had since I opened in 2008," he says, noting that his pub became a go-to destination during Sandy because he never lost power. "I did two weeks' worth of business in a week trying to take care of all the families that needed to eat here," he says.
Here are some alternatives to SBA loans, for those who can't meet the SBA's standards or don't need more than a few thousand dollars.
Juan Marin's Mexican restaurant and bakery, Garibaldi, was flooded when Sandy hit Keyport, N.J.; he lost all his inventory and most of his heavy equipment. The Acapulco native applied for a $7,000 loan from the Intersect Fund, a charity in New Brunswick, N.J., that offers services to low-income entrepreneurs. He was approved for $5,775, which allowed him to get a new oven to bake his pan dulces and lease another restaurant space in Perth Amboy, N.J., which has a large Hispanic population. "No one else would consider giving me this type of support," says Marin.
The Intersect Fund has already distributed the total $200,000 it had to lend, says Executive Director Rohan Mathew, and is now waiting to see if it gets a share of the additional funds approved by Congress. He figures he could funnel another $1 million in loans to business owners who are only now being allowed to repopulate the state's most-devastated areas.
Another microlender, New York's Accion East and Online, just received more than $1 million in extra funds from J.P. Morgan Chase Foundation, the Robin Hood Foundation, and an anonymous donor. The group has approved 26 microloans, for $339,753, since Sandy, and it adds an extra 15 percent in grants for those who get approved. It has declined only a handful of the 93 applications it has received, says Alejandra Boggiano, the organization's communications manager, because its 525 credit score requirement is less stringent than other loan programs. "We just got about 100 referrals for people who couldn't qualify for loans through the NYC Small Business Solutions Center and we are working with them as fast as we can," she says.
Deadlines for loan applications are coming up in late February and early March, depending on the state. Those deadlines have been extended already, and they may be again, but if people are thinking about applying, they should do so now. Information is available on this part of the SBA's site, by calling (800) 659-2955, or by emailing DisasterCustomerService@sba.gov.
Before it's here, it's on the Bloomberg Terminal.
LEARN MORE