The Case for Concealed Weapons on Campus
Francesca Di Meglio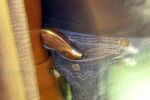 Every so often, Dustin Donahue wears an empty holster to one of his classes at the University of Missouri-Columbia, where he's earning his PhD in applied economics. This passive protest is meant to send a message to the state and university that he would like law-abiding, permit-carrying, trained citizens to be able to carry concealed weapons, even on college campuses, he says.
"There's no magic barrier at the entrance of a college campus that keeps criminals out or turns someone who has always carried a concealed weapon into a crazy lunatic," adds Donahue, a member of Students for Concealed Carry, an organization that has 300 chapters at universities across the U.S. and encourages empty-holster demonstrations.
Students for Concealed Carry was born after the Virginia Tech shooting in 2007, in which 32 people were killed by a lone shooter on a college campus. In the last month, a former student at the Stevens Institute of Business & Arts in St. Louis entered the school and shot and wounded a financial aid director and himself.
Donahue, the son of a gunsmith, argues that trained and licensed students, parents, or faculty who carry concealed weapons could protect themselves if confronted by a criminal on a college campus. But concealed-carry laws vary from state to state. In Missouri, Donahue is permitted to carry a weapon in his car, which he often does, even while on campus, as long as he does not take it out of the vehicle. He can carry concealed firearms in other places in the state, but not at schools.
Not everyone sees things his way. In the wake of the Newtown, Conn., massacre in December, calls for increased regulation of guns, particularly semi-automatic weapons, have been a big part of the national debate. Gun critics maintain that allowing concealed weapons would lead to more violence and that institutions of higher learning are no place for firearms.
When confronted by those critics, Donahue's group cites the experience of Colorado State University. When the school decided to allow firearms on campus in 2003, Students for Concealed Carry says the number of sexual assaults plummeted, from more than 40 in 2002 to 2 in 2008. In 2010, the Colorado State University board of governors imposed a system-wide ban on concealed weapons, but it was lifted by the board before it took effect.
Donahue says students carrying concealed firearms would pose no threat. Instead, he says, they could be heroes.
"To me it's a matter of risk aversion," adds Donahue. "The police do the best they can, but it takes time for them to arrive at a crime scene. In life-threatening situations, seconds count. If I can assume some of the responsibility for my own safety, then [having a concealed weapon] is a worthwhile investment."
Join the discussion on the Bloomberg Businessweek Business School Forum, visit us on Facebook, and follow @BWbschools on Twitter.
Before it's here, it's on the Bloomberg Terminal.
LEARN MORE