Q&A: Ross School's Alison Davis-Blake
by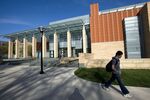 While passing through New York last week, Alison Davis-Blake, dean of the Ross School of Business at the University of Michigan, visited Bloomberg Businessweek's offices. Formerly dean of the Carlson School of Management at the University of Minnesota, Davis-Blake has held this job since July 2011 and is one of a small number of female business school deans in the U.S. In a wide-ranging conversation, she discussed the new degrees Ross wants to offer and the allure she believes public universities has for those entering public service. Below are edited excerpts of our conversation.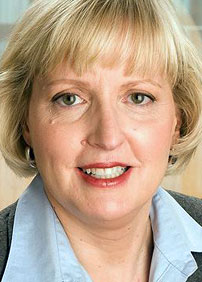 How has Detroit's economy affected your school?
We have a global resource base. So the fact that we've got one city near us that had its moment and the fact the state is not in a healthy economic environment has not had a big influence on us. [Ross gets less than 2 percent of its funding from the State of Michigan.] The first thing our MBA students did this year was divide into teams and focus on a particular area that's important to Detroit: affordable housing, accessible food, unemployment, K-12 education. They were tasked during orientation to develop a for-profit business plan that could benefit this sector. It was a competition and I got to judge the finals. We have a whole student club called Revitalization & Business that works in Detroit. We have our undergrad classes do projects in Detroit. We have a class called Integrated Product Development that works with Detroit nonprofits to help them develop products that people with lesser skills can create, such as doormats made out of recycled tires or sandals made out of recycled seat belts and tires.
Applications have declined at top MBA programs, and budget cuts to state schools have been harsh. What is Ross doing differently in response?
I think there is an immense benefit to being a state school. There is very much a sense of the public good, of public service, of making a positive difference. I think students who come to public universities often have that. And you can really leverage those benefits. The way this gets manifested at Ross is we have a lot of students who say, "Yes, I want economic gain, but I also want to create a positive culture." As a school, we are putting that front and center in our strategy.
Some business schools have sought new revenue by creating specialty, one-year masters programs. Is this something Ross has felt pressured to do?
We are actively looking at options, and I think we will be launching some that fit with our program. For example, I think there is potential for pre-experience degrees in management and finance [targeted to new college graduates]. I think there is potential for post-experience degrees in leadership and business analytics [designed for those with a few years in the workforce]. Most of these would probably take anywhere from 12 to 16 months to complete. We already have three specialty masters degrees in supply-chain management, accounting, and entrepreneurship.
The dean at the Anderson School of Management at UCLA, Judy Olian, tried unsuccessfully to forgo public funding for its full-time MBA, citing declining state support. Is that a plan that makes sense for Ross?
Operationally, we will always be a part of the University of Michigan. More than a third of our MBAs are pursuing dual and joint degrees and I think we will see that number increase in the future.
I think the situation at Anderson was uniquely associated with the UC funding model, whereby they said, "We will give up all state support in return for certain freedoms, say, to set faculty salaries." At Ross, we don't have the same constraints on faculty salaries and faculty hiring that the UC system has.
Bloomberg Businessweek data show that women graduating from elite MBA programs make 93 ¢ on the dollar, compared to their male counterparts. At Ross, the disparity is smaller, at 99.1 ¢ . What is your reaction to those findings?
I think what that reflects is that we're not necessarily seeing people going into identical jobs and getting different pay—it's that the mix is different. This is a well-known phenomenon in many professions. Take medicine. If you look across physician specialties, the gender makeup of surgery looks really different than pediatrics, and surgery and pediatrics are paid differently. The same thing is happening with business school graduates. Venture capital looks really different than wind energy and those are paid differently. Is that about choice? Is it overt or covert discrimination and barriers to entry? This is a very, very old issue and I think it takes a long time.
Join the discussion on the Bloomberg Businessweek Business School Forum, visit us on Facebook, and follow @BWbschools on Twitter.
Before it's here, it's on the Bloomberg Terminal.
LEARN MORE