Dodgers and Time Warner Give L.A. Fans More Sports
The deal gives pay TV customers just what they weren't asking for.
by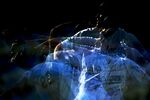 A poorly kept secret became official on Monday, when the Los Angeles Dodgers and Time Warner Cable announced plans to create a new sports network, SportsNet LA. The Dodgers new ownership needed a deal like this one, said to be for $7 billion over 25 years, to make good on its record $2.1 billion investment. A shell company set up by the team owns the new network. TWC will carry it for L.A. customers and license it to additional pay TV carriers at a reported asking price of $5 per subscriber. "We concluded last year that the best way to give our fans what they want—more content and more Dodger baseball—was to launch our own network," Dodgers Chairman Mark Walter said in a statement. More to the point, the new ownership concluded that it could get cable customers in L.A. to pay extra for content that most of them don't want.
"The economics on a deal like this will only work if you are assuming that the large bulk of the pay TV subscribers in the LA metro area are paying customers for it [SportsNet LA]," says James Ratcliffe, a cable analyst at Barclays Capital—even if only 100,000 or so want to watch Dodger games. Sports fans, once again, are the lever a regional network will use to carry an entire market. This works because carriers fear losing those fans. And paying the escalating carriage fees is still cheaper than the cost of losing them. So the theory goes. "It's never fully been tested," Ratcliffe says.
Until a carrier dares to opt out, costs will keep rising and the bundles will keep getting fatter. A couple years ago, the five biggest sports franchises in L.A.—the Dodgers, the Angels, the Lakers, the Clippers, and the Kings—could all be found on Fox's regional network at a fee of about $2.75 per subscriber per month, according to Ratcliffe. Then the Lakers signed a $3 billion deal with TWC and split off onto their own channel, with a fee somewhere in the neighborhood of $3.50. Now the Dodgers are asking $5 for yet another channel. In the space of two years, the cost for the city's cable customers could go from less than $3 to $10 or more. "The carriers are going to have to either pass that through or just eat it," says Ratcliffe. If history is any indication, they will do the former. And customers will grumble and keep paying.
Even sports fans, for the most part, just want to watch the games and not the hours and hours of extra programming it takes to fill a channel. Whatever Mark Walter is hearing, fans are not, in fact, clamoring for more content. "It is an exaggeration to say that nobody watches RSN [regional sports network] content, other than the games," says Ratcliffe. "It is not a huge exaggeration." Yet this is what we get: bundles within bundles of expensive, unwatched highlight reels, commentary, and game re-runs with no end in sight. The only way out is to cut the cord. But how much do you value the dozen channels you do watch? The answer is right there on your cable bill.
Before it's here, it's on the Bloomberg Terminal.
LEARN MORE