pursuits
Why Apple Is Giving iTunes Discounts in India
Apple tries to entice new consumers with discounted songs on iTunes
By and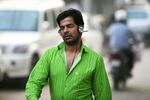 In India, where the Beatles once sought spiritual enlightenment, Apple is selling some of the Fab Four's greatest hits for about a quarter. In December the company launched a steeply discounted version of its iTunes store, which offers songs such as Come Together and Hey Jude for just 15 rupees (28¢), provided the buyer pays with an Indian credit card.
"Apple kept the Indian consumer in mind when determining their pricing here," says Siddhartha Roy, chief operating officer of Hungama Digital Media Entertainment, an Indian digital music portal that's providing licensing to more than 100,000 of the 1 million Bollywood tracks offered on iTunes. "India is just starting on the digital commerce space, and this will likely serve as an entry into a lot of other products for Apple."
Until recently, India hadn't been a priority for Apple, says Gartner analyst Anshul Gupta. Relatively few Indians can afford premium products like the iPhone, and they prefer low-cost Android smartphones or basic handsets. Apple currently ranks 10th in Indian smartphone sales, according to IDC. The company is betting that will change: Overall consumer spending is expected to almost quadruple to $3.6 trillion by 2020, forecasts Boston Consulting Group.
Apple has placed iPhone ads in national Indian newspapers offering interest-free payment plans, trade-in offers, and discounted service agreements. In September the company signed deals with electronics distributors Redington (India) and Ingram Micro to strengthen iPhone supplies throughout the country. While the iPhone5, priced at 44,000 rupees, is not a hot seller, IDC analyst Melissa Chau says sales of the now-discounted iPhone4 are picking up. IDC had forecast that the Indian iPhone market would more than double in the three months ended Dec. 31, but early indications are that it could be much higher, she says.
"Apple seems to be making a move," says Gupta. There's speculation that Apple may be working on a less-expensive iPhone that could appeal to Indian customers, he says. After Apple's disappointing earnings report on Jan. 23, such a step could take on greater importance to its bottom line.
Central to Apple's India strategy is the low-cost iTunes store allowing consumers to pay in rupees rather than U.S. dollars. That's not the case in other emerging markets: Apple doesn't accept local currencies in some African and Latin American countries. The company also chose India as one of four countries, along with Indonesia, Turkey, and Russia, where it's selling and renting movies on iTunes.
Apple spokesman Alan Hely declined to comment on the company's pricing strategy, but its partner Hungama says it's based on the relatively low purchasing power of Indian consumers, along with competitors' prices. Still, Apple is charging a premium in India compared with competitors like Flipkart.com, which has a library of more than 3 million songs. Apple also has not cut prices for Hollywood movies in India, charging 690 rupees for its most popular film on Jan. 1, The Bourne Legacy, more than a dollar above the price in its Russia iTunes store and more than $2 above its price in Turkey. "Apple has always played in the premium pricing market, and that's no different in India even after discounting for Indian consumers," says Sameer Nigam, Flipkart's vice president for digital business development. "That's just how they roll."
Before it's here, it's on the Bloomberg Terminal.
LEARN MORE