The Data Dude: NYU Stern's Panos Ipeirotis
Francesca Di Meglio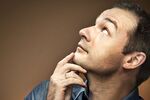 As a computer scientist who teaches aspiring MBAs at New York University's Stern School of Business, Panos Ipeirotis considers himself a renegade. With his thick Greek accent, he explains that while many engineers attend business school as students, few with a Ph.D. in computer science (which he received from Columbia University in 2004) come to B-school as teachers. "I'm out doing something different," he says.
Ipeirotis's work aims to maximize the use of human skills and knowledge to improve the functionality of computers, and vice versa. Essentially he helps business school students to handle massive amounts of data, he says, even when the information consists of something other than numbers, such as text, Web pages, and tweets. In the EconoMining Project, which began in 2005, Ipeirotis shows how this kind of data influences people's decisions—for example, on which camera to buy. A 2011 profile of Ipeirotis featured Tagasauris, a startup he co-founded that bills itself as "the smart way to tag" photos (making them more searchable).
In his popular five-year-old blog, A Computer Scientist in a Business School, which receives on average 1,000 visits per day, Ipeirotis describes his writing as: "Random thoughts of a computer scientist who is working behind the enemy lines; and lately turned into a double agent." Engineers normally work at a lower level than the managers his students aspire to become, which is why he jokes that he is working "behind enemy lines," he says. "I was thinking of the Dilbert comic strip when I wrote this. The boss has the MBA, and I'm the engineer." He's a double agent, of course, because he wears the hats of both computer scientist and businessman.
Ipeirotis's blog made him something of an academic cause célèbre last year when a post he wrote—about catching 22 students cheating—went viral. The professor, who was penalized financially by Stern after students bombarded him with negative course evaluations, wrote that tracking down cheaters isn't worth the time or effort, and that the only solution is to devise evaluations that can't be gamed. The blog post has since been taken down, and he says it's an episode he'd rather put behind him.
For a double agent, Ipeirotis is a prolific poster, weighing in on wonky but accessible topics that run the gamut, from crowdsourcing to data visualizations to his $1,177 bill from Amazon.com—posts that are frequently cited in academic papers.
On RateMyProfessors.com, Ipeirotis gets the highest marks for "helpfulness" and the lowest for "easiness," with students describing him as passionate, funny, and engaging. Colleagues say he connects with students—not by making classes easy, but by making sure they learn the material. "He's a super nice guy," says Foster Provost, a Stern colleague who was instrumental in hiring Ipeirotis in 2004, "but serious about teaching the subject matter."
Join the discussion on the Bloomberg Businessweek Business School Forum, visit us on Facebook, and follow @BWbschools on Twitter.
Before it's here, it's on the Bloomberg Terminal.
LEARN MORE