Janette Sadik-Khan: The Benefits of a Well-Designed City
Making your city attractive ... is actually an economic development strategy
by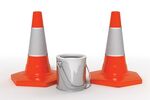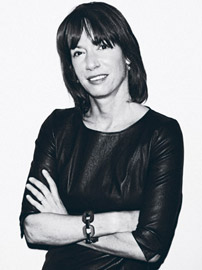 One of our greatest innovations is our ability to move quickly. The normal capital construction program takes about five years. But we've been able to transform city streets virtually overnight. You can literally paint the city you want to see. You can do it with two traffic cones, a can of paint, and stone planters. And we're able to show the results.
Successful cities have a vision, and there has to be political leadership that allows the table setting to be done a little differently. We're also starting to see that cities are in a global competition with one another. So making your city attractive—designing key spaces and beautiful buildings—is actually an economic development strategy. In this day and age, companies can move anywhere. Creating a city that people want to be in and grow in and start businesses in, that's what you need to be a success in the 21st century. My business is the design of cities and city streets, and it has a huge impact on the way we live and whether our cities function well. If you look at a picture of Times Square from the 1950s, 90 percent of the space was dedicated to cars, and just 10 percent to pedestrians. Not much had changed 55 years later. If you were a company and you didn't change the way you did business for 50 years, you probably wouldn't be around. Our policy has been to really try to address that balance, bring people back into the mix, and bring design to the table. We're looking at our streets as valuable public places, and we need to make it easier and safer for people to walk around and bike.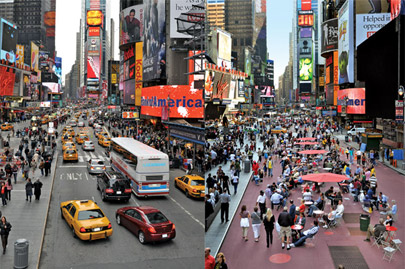 Design can tell you to take your business elsewhere, or it can tell you this is a vital, active retail space. When we pedestrianized 42nd to 47th Street, we saw an 11 percent increase in foot traffic. Now Times Square is one of the top 10 retail locations on the planet, which wasn't the case before we made that intervention. Good streets are good business.
Before it's here, it's on the Bloomberg Terminal.
LEARN MORE