HMV's Brand, Including Dog Mascot Nipper, May Live On
Record chain HMV is gone, but its trademark could find new life
By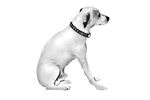 The financial collapse earlier this month of retailer HMV Group could mean the shuttering of 230 shops and the elimination of thousands of jobs across the U.K. The demise of Britain's biggest seller of music and movies also has left loyal little Nipper the dog, its trademark, searching for a home. The century-old image of cock-eared Nipper listening to a gramophone dubbed His Master's Voice—the source of HMV's name—could be sold along with other trademarks to an investment company such as Hilco Trading or another of the scores of businesses that have looked at the company's assets so far.
There's a thriving trade in downtrodden but well-known brands such as HMV and Polaroid. Liquidation specialists are attracted by the value of an established name and its related trademarks. They can breathe new life into so-called phoenix brands by repositioning a brick-and-mortar retailer as an online merchant or licensing the name to others for new products, according to Gary Assim, an intellectual property lawyer at U.K. law firm Shoosmiths. "Roughly speaking, 70 percent of the value of a company is goodwill, or the value in the brand. It has nothing to do with its physical assets," Assim explains. "A business with a high goodwill value, like HMV, is more likely to be a phoenix brand."
HMV has 53 trademarks registered with Britain's Intellectual Property Office. These include His Master's Voice, HMV Headphone Hut, and HMV Get Closer, a short-lived social networking site the company shuttered in 2009. HMV has registered Nipper's image as a trademark for businesses ranging from clothing to toys to coffee shops. The company also owns trademarks in the U.S. and across Europe. "Any brand with substantial brand recognition will survive in one form or another," says Maninder Gill, head of the intellectual property and retail groups at London law firm Simons Muirhead & Burton. "HMV, with its heritage across generations, has some value. But the question is, how much?"
In 2011, HMV estimated the worth of its intangible assets, including Nipper and the company name, at £48.7 million ($78 million). It's far from certain, though, that the company could get that much if the name and logo were auctioned, Gill cautions. The brand, trademarks, and e-commerce business of U.S. electronics chain Circuit City—once a thriving retailer, with $12.6 billion in sales in 2000—sold for only $14 million in 2009. Complicating matters, ownership of the trademark for His Master's Voice has been divided around the world, potentially reducing its value for anyone bidding on HMV's remains.
The name His Master's Voice was coined in 1899 by English artist Francis Barraud for a painting of his brother's fox terrier, Nipper. The Gramophone Co. of Britain purchased the image for £100 and used it as a banner for its stores, eventually shortening the name to HMV. Gramophone ultimately became part of record label EMI Group, which spun off the HMV shops in 1998.
In the U.S., phonograph maker Victor Talking Machine also used Nipper as a trademark. It then passed to Radio Corporation of America, which bought Victor in 1929. Over the years, the little dog's visage helped sell American products including LPs and stereo equipment. Today the Nipper image for use on radios belongs to RCA Trademark Management, part of French entertainment company Technicolor. In Japan, JVC Kenwood, a former subsidiary of RCA Victor, owns the rights to Nipper.
HMV and similarly troubled companies "are still great brands—they just lost their relevance," says Graham Hales, chief executive officer of the London office of consultant Interbrand, which measures the value of brands based on their past financial results, power to sway consumer buying decisions, and ability to generate future demand. He declined to estimate a value for Nipper.
One way for aging marques to regain relevance is to move online. U.S. home goods retailer Linens 'n Things, which once operated 571 stores, has been selling its wares at lnt.com since emerging from bankruptcy in 2009. Other brands live on by licensing their name to sell items related to their core product. Polaroid, which gained a mass following in the 1970s with cameras that printed photos instantly, came out of bankruptcy in 2009 as a marketing and intellectual-property holding company. PLR IP Holdings bought Polaroid's assets and now offers the name to makers of cameras, digital frames, and accessories.
Ben Voyer, a marketing professor at ESCP Europe business school, says HMV could thrive in its next incarnation if its new owner focuses on a niche where it has credibility and can attract consumers, such as music festivals or concert halls. "Consumers would be happy to see the brand saved and survive in one form or another," Voyer says. But extending the brand too far from its origins carries risks. An HMV online music and memorabilia store could work. Nipper bedsheets? That dog, as they say, probably won't hunt.