Es Devlin Reimagines the Live Show for Kanye West
London-based Devlin creates commercial spectacles
Alex Needham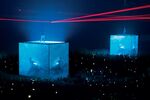 Five minutes before curtain-up at the Barbican Theater in London, Es Devlin is settling down for The Master and Margarita, a play featuring her set design, when Kanye West calls. The rapper is due to perform the first of three shows in Atlantic City in 12 days and, disappointed with his sets so far, needs Devlin's help reimagining them. Even though she's traveling overseas with her two children in a few days, and a second play she's worked on opens this week in Copenhagen, Devlin stayed up late developing a set for West in Photoshop. "Oh, I was worried you were going to hate it," she says, talking intently until the actors are about to come onstage, and she has to turn her phone off.
Over the last seven years, Devlin's grown accustomed to West's tastes—curious, relentless, "maximal minimalist," as she puts it—and unpredictability. Once, for a concert in London's Hyde Park, she managed to come up with a set made out of faceted gold polygons in only six days. The partnership between a theater stage artist and a global pop star may seem unlikely, but it reflects the reality of the music business today. As music videos stream online like tap water and album sales represent a smaller and smaller percentage of revenue, live shows and merchandise have become the real moneymakers.

"Album sales have dropped," says Mark Fisher, owner of Stufish, a U.K. company that specializes in stadium rock concert stage design for acts such as Elton John, Madonna, and U2. "They don't get as much from iTunes as they did from record companies, so those lucky enough to have the market to do so will put on large tours to make up for that." Neil Tennant, singer for the Pet Shop Boys, a seasoned observer of the pop scene and another of Devlin's clients, notes that while guitar rock bands can still get away with a show where the band simply performs, audiences expect something more theatrical of pop stars, particularly in large venues.
Devlin and West have worked hard to exceed that expectation. She designed the stage for his Watch the Throne tour with Jay-Z, which featured the two performers perched on massive video cubes showing sharks and Rottweilers; West had declared that he wanted the look of the show to be "Attenborough BBC wildlife content and lasers." The tour grossed $47 million in 2012, in addition to the $48 million it earned in 2011. Devlin also worked on Lady Gaga's 2009-2011 Monster Ball Tour, which grossed $227.4 million, the highest ever for an artist headlining her first tour.
Devlin's ability to meld high art with mass entertainment has made her one of the world's most sought-after set designers. In 2012 she also created sets for the Royal Opera House, London, and helped design the backdrops for the closing ceremony of the London Olympics—among other things, she commissioned Damien Hirst to create an exploded Union Jack that covered the floor of the Olympic Stadium. Like the pop concerts, these spectacles succeed on at least two levels—as singular, live experiences and as shared media. "Es is very good at looking at the big picture," says Kim Gavin, creative director of the closing ceremony at the London Games. "She's always looking to make the big statement. She's already thought about what the photograph will be in the press."
 
 
Devlin (her first name is short for Esmeralda) grew up rarely going to the theater, though once a year her godparents would take her and her siblings to an Andrew Lloyd Webber musical. In her teens she studied to be a musician before earning a degree in English from the University of Bristol. At 23 she took a one-year theater design course in London, where she finally felt at home. "I didn't think about a career—I was so lucky," she says. "I had a boyfriend who was much older than me, and no one ever asked me to make any money. I just thought that my role was to make good things."
Upon graduating she won the Linbury Prize for stage design, one of the field's highest honors. The award included her first commission: to design a stage set for Edward II. Despite the early acclaim, Devlin didn't make a penny of profit for the first 11 years of her career. At such venues as the Barbican and Almeida, subsidized by U.K. government funding, artistic standards may be high, but the wages are too low to pay for an office and staff.
Though not well-paid, she saw her reputation for boldness grow. And, after collaborating with West in 2006, Devlin figured out it was possible to work on last-minute pop projects alongside her theater and opera productions, which are usually scheduled years in advance. "The long time frame is better—there's no two ways about it—but if you've built up a shorthand with a collaborator, then you can work at speed when you need to," she says.

Typically, Devlin starts by having a conversation with the musician or director, followed by research. "I'm entirely reliant on Google," she says. "Google Images doesn't feel like searching. It just feels like thinking." Then she draws sketches and produces a physical model or a 3D image on a computer. "That's when the contract begins, because everyone holds this thing in their hands and says 'OK, now I know what you're talking about.' "
The next stage is taking the model to the people who are actually going to build it. Getting the operating budget often requires scaling back her ambitions. The budget for a London theater production, Devlin says, might be less than £30,000 ($47,500). "When you've got a smart production manager, they take a look at your ideas and they say, 'You know what? Forget it' on Day One," says Devlin. "It's brutal, but it's much the best way. It doesn't ever prevent a big idea, it's just how you do them."
Running her business as a limited company, Devlin has a team that ranges from two to five people. They work out of her studio in South London, which she describes as "a hive of industry … with the contents of our imagination spread around us in little remnants of model and bits of cardboard, Sellotape, and string."
On most projects, Devlin is responsible for everything from sourcing the materials to making sure that the props will fit in the required number of trucks. "You realize the companies that really succeed in that field are the ones that have really applied themselves" to nailing down logistics, she says. "They'll have trusses that come in three different sizes and fit telescopically into each other. There's a kind of beauty in … all of that."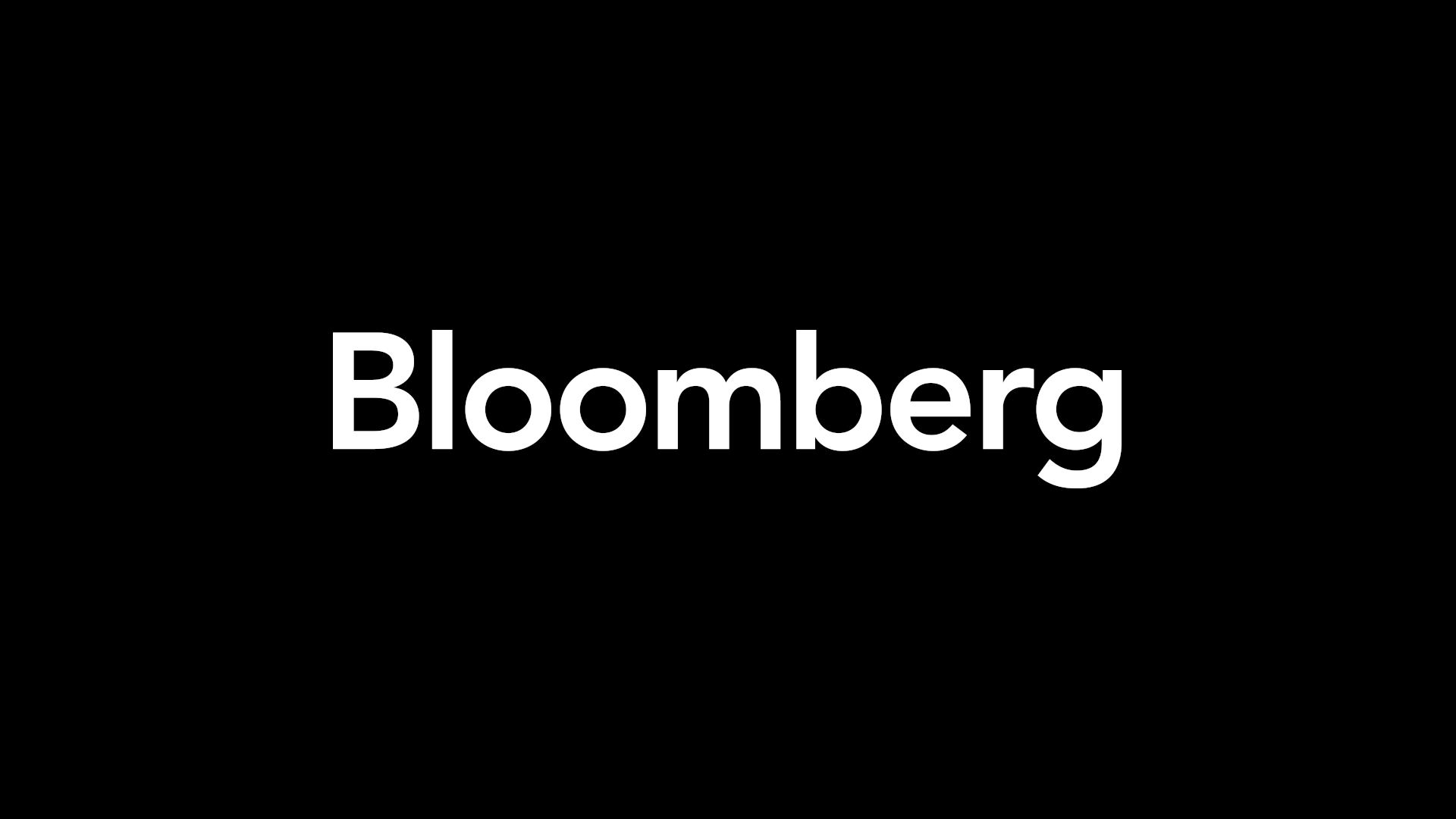 Devlin will work on a budget of anywhere from £3,000—the cost of the sets for Pieces of Vincent at the Arcola Theater in London in 2010—to the £17 million spent by the band Take That on its 2011 stadium show. At $185.2 million, it was the third-highest-grossing tour of 2011, according to Billboard. "Take That don't have to spend that money," she says. "They could just go out there, put a few lights up, and take home £2 or £3 million extra each. It's the artist who pays for the show." But, she says, they're willing to spend more because "touring is their way of making money now." Production designer Fisher points out that in the last three decades, ticket prices have risen tenfold, which means that "if somebody like Gaga decides she wants to have a crazy castle on the stage, then that's what she'll drive to do. She'll take it as far as her piggy bank will allow her."
 
 
Just as the long-term schedules of opera and theater have allowed Devlin to accommodate rushed designs for Kanye West, working on global megatours has helped her stay close to her roots. "At the moment, the big jobs subsidize the work for subsidized theater," says Devlin, referring to the grants that underwrite theater productions in London. "If you want to stop work at 5:30 every night and put your kids to bed and not work weekends, which is what I don't do, then you need a team. What the more commercial work has allowed me to do is continue to take on the subsidized work and still have the two kids. Because otherwise you wouldn't be able to do it."
She gets "the going rate," she says, which varies from project to project. For London stage shows, the minimum set by the performing arts union Equity is just £3,483 per production. As for the pop shows, the Pet Shop Boys' Tennant refuses to say what Devlin charges, "but she's worth it. I wouldn't say that she's a complete breadhead—she's like us, she's fair." Devlin says she gets a "buyout fee" to work on major projects like the Olympics or Lady Gaga shows and earns royalties for theater shows she designs on Broadway and in London's West End. A long-running play or musical "would generate much more income than a big pop tour with much larger scale and more complex design," Devlin says.
Devlin has a big 2013 planned. She's continuing to work with Tennant and the Pet Shop Boys; working on a musical about Robin Hood directed by Michel Laprise (from Cirque du Soleil); and designing a production in Brooklyn of A Midsummer Night's Dream, directed by Julie Taymor, last seen grappling with Spider-Man: Turn off the Dark. She's also been approached by the organizers of the 2014 Winter Olympics in Sochi, Russia, despite the mixed reviews that greeted the Olympic closing ceremony, which included a bevy of supermodels and the Spice Girls performing atop London cabs. "The original plan was to have the greatest British music ever, but by February 2012 not enough artists had signed up to do it," she says. "The Spice Girls are not on my personal list of the greatest British music ever."
Devlin says she's where she always wanted to be, but even she could hardly have imagined she'd collaborate with not just the most illustrious names in theater but also the world's biggest pop stars. Yet on the Friday after Christmas, a masked Kanye West takes the stage Devlin designed, prowling like a hip-hop yeti who has just emerged from a blizzard on wraparound screens.
Before it's here, it's on the Bloomberg Terminal.
LEARN MORE