Are Workers Free to Trash Their Employers Online?
by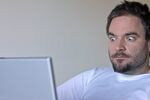 The National Labor Relations Board has declared that employees have the right to discuss their working conditions online, even if they use harsh language or insults. In other words, disgruntled workers among us are legally protected by federal regulators to bellyache about their companies and oppressive bosses on Facebook, just as if by a water cooler, without fearing a pink slip—but only if the comments fit specific legal requirements as outlined in the National Labor Relations Act.
To untangle the social media legalese—and to learn what employees are actually free to air online—Bloomberg Businessweek turned to Philip Gordon, chair of the privacy and data-protection group at the law firm Littler Mendelson.
What is the National Labor Relations Act and how does it apply to social media?
The National Labor Relations Act was enacted in the 1930s to protect employees' ability to discuss workplace issues, engage in collective bargaining, form unions, and to work collectively with their employers to discuss the terms of employment. Section 7 is the provision within the act that protects employees' right to communicate in what's called "a concerted manner" with respect with these terms and conditions. That's a shorthand term for employees talking to each other. In law, it's usually explained as a discussion "for their mutual aid about the terms and conditions of their employment."
The National Labor Relations Board reviews employers' social-media policies to determine whether or not they're overbroad. It also makes sure an employer didn't fire an employee because he engaged in protected concerted activity.
What's an example of the types of cases they deal with?
In November 2010, the NLRB in Connecticut filed an unfair labor practices charge against American Medical Response, an ambulance company, because AMR allegedly fired an employee, based on her pejorative social-media posts about her manager.
The manager had asked the employee to respond to a customer's complaint. AMR is a unionized workplace and the employee asked for union representation to help her respond to the complaint. The manager refused and when the employee went home, she posted an update on a Facebook page where she called her manager a "17," which in ambulance-driver parlance means a mental case. Some co-workers who were her Facebook friends responded with supportive comments. AMR fired her, but the NLRB said she'd engaged in protected activity and therefore, the termination was unlawful.
So you can be protected even if you cuss out your manager on Facebook?
In general, yes. One of the takeaways from this is that it's a whole new world. Communication has been democratized. It used to be that a corporation had direct access to a small number of media outlets, had professional speakers to advance its cause, and had a communications department (many of whom were former journalists). Back then, an employee who got fired just went to the bar to drink. Now the employee can get on social media and make very public, very embarrassing statements about his or her employer or supervisor. Depending on the subject matter, many of those statements they may be protected by law, even if they are couched in profanity.
Who has more legal power right now, companies or their employees?
That's a hard question to answer. If someone has been terminated and they want to be a gadfly, it's a lot easier to do that and it's hard for an employer to stop that. If a current employee gets on social media and engages in protected speech, the employer has to live with it. But there is a specific legal definition for what is protected concerted activity so they have to be careful. If you engage in both protected and unprotected activity online, you can still get fired.
That happened at a car dealership recently, didn't it?
Yes. A man named Robert Becker was a sales guy at Knauz BMW, a high-end dealership in Lake Bluff, Ill., outside Chicago. The dealership decided to have a client event because BMW was issuing a new car, or something. Management said they were going to have a hot dog cart and serve chips and cookies at the event. The sales reps raised concerns; if they're trying to sell an expensive car to a very high-end market, perhaps the food should be higher-end as well, they said. At the event, Becker took pictures of himself and his colleagues by the hot dog cart and posted them on his Facebook page along with snide comments.
But that's not all. Knauz was also affiliated with the Range Rover dealership across the street and one day, one of the sales people let a customer's 13-year-old son sit in the front seat of a Range Rover. The kid somehow got the Range Rover going, drove over the customer's foot and into the pond on the dealership property. Becker took pictures and posted them on his Facebook page along with rude comments about the incident. Knauz fired him.
Becker contended that he'd engaged in protected concerted activity and shouldn't have been fired. The NLRB decided that the post about the hot dogs was protected because it was an outgrowth of an earlier meeting with management. But Knauz argued that they'd fired him after the Range Rover incident, which wasn't protected. It wasn't a joking matter and it involved a customer. The administrative law judge agreed: The termination was lawful.
That's a pretty fine line for employees to walk on social media.
The danger for employees is that not every comment related to work is protected. There're plenty of things people can say about work that are not protected at all and could be the basis of discipline and termination.
What should companies do about this going forward?
Managers need guidance. You can't have them calling up the company lawyer every time they're considering whether or not to fire someone. Well-written policies can help employers comply with the NLRA and protect themselves when employees cross the line. They provide consistency.
If a company doesn't have a formal social-media policy, can it still fire you for something you write online?
Oh, yes. An employer doesn't need a policy to respond to your social-media activity.
Before it's here, it's on the Bloomberg Terminal.
LEARN MORE