A Tea Partier Takes Charge of North Carolina's Budget
Its new budget chief was a Tea Party godfather
By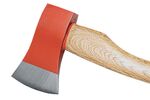 North Carolina is about to find out what happens when a Tea Party die-hard gets his hands on the levers of government. Art Pope, an original board member of Americans for Prosperity, the conservative group founded by the billionaire brothers Charles and David Koch, became the state's budget director in January.
Once dubbed the "knight of the Right" by Raleigh's News & Observer, Pope was appointed by Pat McCrory, the state's first Republican governor since 1993. Pope, 56, is taking a leave from his job as chairman of Variety Wholesalers, his family-owned operator of retail store chains in seven Southern states. He's spent the past two decades funding a network of think tanks and political groups that promote limited government. Between 2001 and 2010, Pope, his family, and their foundation spent $35 million on these groups, according to Democracy North Carolina, a Durham-based organization that monitors political fundraising. In 2010, Pope, his family, and their company spent $550,000 to help Republicans capture both chambers of the legislature for the first time in a century.
Now, Pope has an opportunity to push through tax and spending cuts he's long championed. His think tanks favor a repeal of North Carolina's income tax, privatizing Medicaid, and reducing the state workforce. "We're going to see a major overhaul of state government, a major overhaul of the tax code," says Dallas Woodhouse, state director of Americans for Prosperity's North Carolina chapter. "The corporate income tax will disappear. The personal income tax will be cut at least in half."
Pope hasn't announced and won't comment on his plans for the budget, but says that his views aren't necessarily the ones espoused by his think tanks. "I am not taking an ideological ax to the state budget," he says. Liberals fear Pope will decimate funding for public schools, Medicaid, and other social programs. Chris Fitzsimon, executive director of NC Policy Watch, a public policy group in Raleigh, worries that Pope's years of activism will give him more clout than the governor and is calling the new regime "The Pope Administration." Says Fitzsimon: "It's unprecedented to have the largest funder of campaign ads as the state budget director."
Pope follows his detractors closely. "Who are my critics?" he asks during an interview in his new Raleigh office as he presents a folder full of highlighted press clippings and Internet fodder chronicling his activism. Among the texts is an anonymous blog post saying he should be assassinated. "They have waged partisan, personal, extremist campaigns against me," he says.
Pope served four terms as a state representative, from 1989 to 1992 and 1999 to 2002, and says he's "a conservative in the classical liberal tradition of John Locke, Dave Hume, John Stuart Mill, and such." Richard Morgan, a Republican former House speaker, described Pope in his own memoir as an "old-fashioned policy wonk" who walked the legislature in rumpled suits with his "shirt-tail half out." Pope "could spend hours glued to a computer or wading through mounds of state budget documents or archaic regulations and when he was done there wasn't a bone buried in the budget Art hadn't dug up and chewed on," Morgan wrote. Mac McCorkle, a former consultant to Democratic candidates in the state, says that "if Art is writing the budget, the budget will be serious."
Pope has stepped down from the boards of Americans for Prosperity and the think tanks he founded and is drawing a salary of $1 a year for his new job. The first budget with his imprint on it should be delivered in mid-March. Pope says he'll write it in consultation with the governor. "I look at myself as an honest broker," he says. "I am simply taking a fresh look."
BOTTOM LINE -
The bottom line: Art Pope and his family have spent more than $35 million pushing an antitax agenda in North Carolina, where he's now the budget director.
Before it's here, it's on the Bloomberg Terminal.
LEARN MORE