MBA Journal: Finding My Own Way
Yael Davidowitz-Neu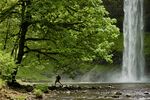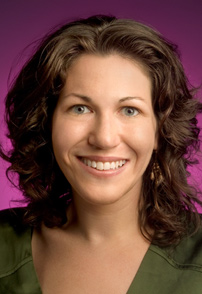 Early last March, I was attempting to choose between two summer internship opportunities. In keeping with my standard response to uncertainty of any kind, I called my mother. A social worker by trade, she insisted that she was ill-equipped to help me decide how to best proceed. Instead, she recommended that I speak with one of the career coaches at Anderson.
Goal-oriented to a fault, I created a list detailing the pros and cons of each opportunity and walked into the career-management office prepared to discuss them and make a decision. I was surprised when I was instead asked to describe my ideal internship. When I expressed my desire to spend my summer at a small company positioned at the intersection of technology and media, the career coach pointed out that neither of the internships I had been offered met my criteria. She offered me a third option, which I ultimately took: Decline both opportunities.
I probably would have been happy in either position, and accepting neither was certainly the riskiest option. Still, the real question was not why I passed up guaranteed offers in favor of a yet-to-be secured opportunity. Since I knew that startups practice just-in-time hiring and that I wanted to work at one, the question that needed to be asked was, "Why had I applied to companies whose recruiting timelines dictated that I would have to accept any opportunities I might be offered in advance of even having had the chance to apply for the types of roles I truly wanted?"
Although I'm loathe to admit the answer, the truth is that something about the intensity of the business school recruiting process threw me for a loop. Watching my classmates don suits and clutch their padfolios, I decided that I, too, ought to be attending formal networking events. When they "dropped" resumes, I felt I would somehow be squandering my investment in business school if I did not do the same.
Fortunately, Anderson's Parker Career Management Center was incredibly helpful. By asking the right questions, my career coach really helped me to not only execute on my goals but to make sure I was executing in accordance with those goals.
Ultimately, I spent my summer at Adly, a company focused on helping brands connect with social-media influencers. In any given day, I might work on PR strategy, expand the firm's base of social-media influencers, and analyze campaigns that Adly had recently run for advertisers. The role offered the chance to work with a company focused on technology and media, as well as collaborate with a small team in a dynamic, fast-paced environment. In other words, it was exactly the type of opportunity I had been seeking—affirming for me that I had made the right decision in veering off the path my peers had chosen and returning to the one that best aligned with my own goals.
Between journal entries, you can keep track of Yael's business school adventures at the Business Schools Facebook page. Follow the Bloomberg Businessweek B-Schools team on Twitter.
Before it's here, it's on the Bloomberg Terminal.
LEARN MORE