Five Social Media Tools to Fight the Flu
By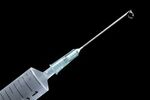 The Centers for Disease Control and Prevention (CDC) officially declared this year's flu an epidemic last week, confirming what thousands of miserable patients may have already suspected. It's not that public health officials are clueless. The problem is that epidemiologists are almost always working off data that is a few weeks old. When a fast-moving flu bug is spreading, often mutating as it goes, cutting that lag time is critical to effectively fight influenza. The flu claims 250,000 to 500,000 lives per year and saps workplace productivity to the tune of $87 billion in the U.S. alone.
Increasingly, health officials are turning to computer coders to chase the flu in real time. Google Flu Trends became a star when it accurately reported the severity of the 2009 flu season nearly two weeks before the CDC. Its method of crunching data on regional flu-related search queries was hailed as a real breakthrough in early detection of contagious diseases.
The severity of the 2012-13 flu season may prove a further boon to epidemiologists and coders. This winter we're using Twitter and Facebook to complain about our flu symptoms in record numbers, and all this public, searchable moaning could help flu trackers arm themselves against the next big outbreak and track viruses in parts of the developing world where virus information is notoriously scarce. "I am a firm believer that investments we make in this field would come back to us in multiples of euros and in lives," says Pasi Penttinen, head of the Epidemic Intelligence Section at the European Center for Disease Control and Prevention.
Here are five of the interesting tracking tools that Penttinen says he and his team are already using and/or following to speed up information flows in the flu fight. He laments that many of the tools don't work well in analyzing the non-English world. Still, he warns, public health agencies are following them—and you should, too.
Google Flu Trends: Launched in November 2008 by Google's philanthropic arm, Google.org, Google Flu Trends provides "near real-time estimates" of flu activity for 29 countries on the national and regional level. Google Flu Trends crunches flu-related search data, comparing it against a historic baseline level of flu activity data provided by national centers for disease control. It then maps the two sets of data, labeling regions minimal, low, moderate, high, or intense. Regarding the accuracy of its mapping, Google says it has been "very consistent with traditional surveillance data collected by health agencies," an assertion backed up by independent researchers.
DIZIE: Developed by Nigel Collier, a computational linguist at the National Institute of Informatics in Tokyo, DIZIE taps into Twitter API data to analyze and chart tweets from people describing their illnesses. DIZIE has a global map, zeroing in on tweets from users in 43 cities around the world, from Amsterdam to Tuscon, Ariz. "We expect that changes in the number of tweets can be used to quickly discover potential disease outbreaks," the founders explain. For example, the biggest complaint in Pittsburgh at the moment? Gastrointenstinal, say DIZIE's charts.
MappyHealth: Similar to DIZIE, MappyHealth analyzes more than 5.2 million tweets that match one of 27 health conditions, from gastroenteritis to influenza to the generic-but-ominous "STD." The site features a scrolling disease ticker that tells you the daily swings in chatter around these ailments and breaks out the top 20 cities where complaints are running highest. It was developed by three informatics specialists; one of the founders is a student at George Washington University.
HealthMap: Developed in 2006 by a team of researchers, epidemiologists, and software developers from Boston's Children Hospital, HealthMap uses online news aggregators, eyewitness reports, expert-curated discussions, and validated official reports to map the spread of infectious disease outbreaks. It is also available as a mobile app, Outbreaks Near Me. Funded in part by Google.org, HealthMap has been collaborating with the U.S. Department of Health and Human Services to map seasonal influenza and H1N1 in the U.S.
Flu Near You: The team from Boston's Children Hospital also developed the Web-based tool, Flu Near You, in partnership with the American Public Health Association and the Skoll Global Threats Fund. Over 44,000 registered users have agreed to complete weekly surveys about their health condition to build a vast database for health-care officials to more accurately track community-by-community flu outbreaks before, during, and after they hit.