Will Red Lobster's Spanish Pitch Pay Off?
by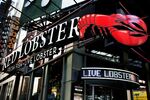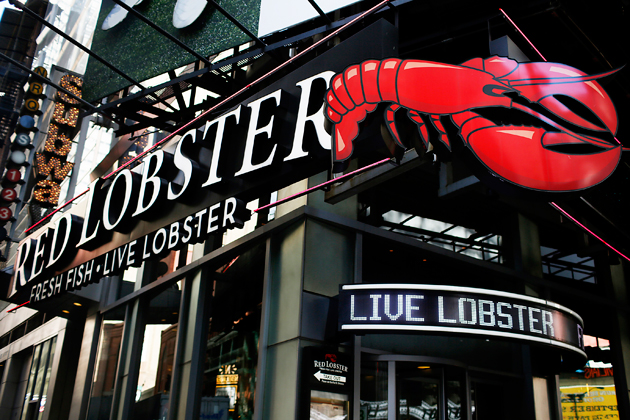 Can Red Lobster say "langosta roja?" On Jan. 14, the seafood chain best known for endless shrimp and affordable surf and turf, will launch a $3 million Spanish language TV ad campaign. It's the restaurant's first sustained effort to reach Hispanic customers, with ads running on Telemundo, Univision, ESPN Deportes, and other Spanish language channels through March.
Red Lobster, which has about 700 stores, estimates that roughly 10 percent of its consumers are Hispanic, in line with the average in the casual dining industry. The group represents about 16 percent of the U.S. population, however, and is expected to grow to 30 percent of the population by 2050. Darden hopes to increase its business from Hispanic consumers in tandem with this trend.
What took them so long? McDonald's, Burger King, and Yum! Brands have been running Hispanic ad campaigns for decades. Wendy's beefed up targeting in the 2000s; two years ago it rolled out its Sabor de Verdad ads. Bloomberg News reported that Denny's, where already one-fifth of customers are Hispanic, also plans to increase its marketing budget targeting Latinos in 2013.
Before addressing this gap in its marketing strategy, Red Lobster had bigger problems to deal with. The brand—which had made only incremental changes since its founding in 1968—has been dealing with slow growth (it had 729 restaurants in 1996, which dipped to 654 in 2000 and rebounded to 704 in 2012). Consumers wanted a lower-cost, healthier menu that offered more than just seafood. Parent company Darden embarked on a brand overhaul in 2010, redesigning Red Lobster restaurants. Last year, it introduced a new menu with cheaper options (60 percent of the items cost less than $15) and more chicken and beef.
The chain is still struggling. Red Lobster's same-store sales fell 2.7 percent last quarter and 2.6 percent the quarter before. Appealing to the Spanish-speaking population provides a chance to reverse those fortunes.
Research shows more than half of Hispanics prefer to have advertising in Spanish, says Stewart Marquina, the chain's director brand management. "If you grew up in a country where Red Lobster was not there, and you come here and it's not advertised on Spanish language television," that's a disadvantage, he said.
Univsion and Telemundo must be delighted.
Before it's here, it's on the Bloomberg Terminal.
LEARN MORE