pursuits
Will 'Les Misérables' Bring Back the Big-Budget Movie Musical?
By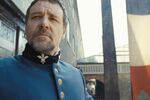 The monumental film adaptation of the monumental stage musical of Victor Hugo's monumental novel about revolutionaries in Paris, Les Misérables, arrived in theaters this Christmas with a noisy French fusillade. It just won three Golden Globe Awards, including Best Picture, Musical or Comedy, and is now in prime position for Oscar glory with eight nominations, including Best Picture, Best Actor (Hugh Jackman), and Best Supporting Actress (Anne Hathaway). With $187 million banked at the box office as of Jan. 10, it may well wind up being the most financially successful film musical ever. Just in time, too, because the genre's recent pull hasn't always been, as they like to sing on Broadway, "money, money, money."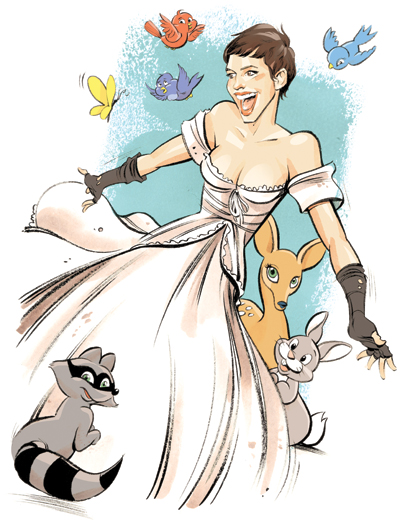 In early Hollywood, the musical was the premier category—closer in import to the superhero movies that crowd today's theaters during the summer. "It was the type of film that kept the studios alive, allowing them to make all their other movies," says Miles Kreuger, founder of the Institute of the American Musical in Los Angeles. A hundred musical films were made in 1930 alone. That changed with the gradual dissolution of the studio system in the '50s, and although numerous successful musical films were released through the '60s—The Sound of Music, West Side Story, and Oliver! among them—the productions grew noticeably bigger and more cumbersome. Compounding that financial bloat, throughout the blockbuster-driven '70s the core moviegoing audience shifted from women, who historically supported musicals, to teenage boys. From that decade on, despite occasional bright spots, the genre was effectively toxic; and after the turmoil of the '60s, the idea of characters spontaneously breaking into song felt anachronistic and quaint. For every success like Grease, there were a half-dozen failures like The Wiz or 1776.
Yet the music never really died. Throughout the '80s and '90s, hit Walt Disney cartoons such as The Little Mermaid and Beauty and the Beast primed younger moviegoers—particularly female ones—for song, keeping a potential audience for the category alive.
"The audience does appear to be there, particularly among women," says Gitesh Pandya, an analyst who runs Box­OfficeGuru.com. "Mamma Mia! opened against The Dark Knight in the summer of 2008, and it did great as counterprogramming." But "musicals take a lot of resources—a huge amount of rehearsal, a lot of preproduction costs," says James Buhler, a professor at the University of Texas at Austin and co-author of Hearing the Movies: Music and Sound in Film History. And talent is hard to come by; most movie stars do musicals for the challenge and experience, then move on. (Les Miz star Russell Crowe likely won't be singing on-screen again in the near future.)
Even Les Miz, with its built-in fan base (more than 60 million people have seen the stage production in one form or another), wasn't a sure thing. Producer Eric Fellner points to the difficulties of getting these kinds of movies made. "Among our biggest challenges was just trying to find performers who were brilliant actors, great singers, and hopefully, great movie stars," he says. "We had to get enough money to give it enough scale to make it work." To keep costs down, director Tom Hooper didn't start shooting until March 2012: In seven months the film had to be shot and edited, and the music recorded, in time for a Christmas release. That's a remarkable schedule for a low-budget indie, let alone a 2½-hour behemoth.
It worked: The prospects for Les Misérables look bright. Market research firm CinemaScore reports it earned a rare A+ with female viewers. It's fair to expect more adaptations of stage musicals now that studios know fans are eager—there are currently movie versions of The Book of Mormon and Memphis and a remake of South Pacific in the works. Also, get ready for more adaptations of Broadway shows that were themselves adaptations of movies, like Hairspray and Footloose. But Fellner cautions against reading too much into current fads: "In the end, it's all about the individual movie," he says. "Viewers will gravitate toward good work. They don't necessarily care about trends. Audiences are smarter than people think."
Before it's here, it's on the Bloomberg Terminal.
LEARN MORE