Ten Marketing Rules From Super Bowl Ads
Steve McKee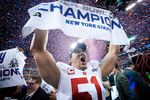 To the average business owner, Super Bowl commercials often appear to be frivolous, expensive diversions from responsible, straightforward advertising. But Super Bowl campaigns done right are among the most effective marketing efforts there are. They have to be—or the world's leading brands wouldn't spend big bucks on them year after year.
The concepts needed for a winning Super Bowl campaign are the same for any powerful, year-round marketing program, regardless of the size of your company or budget. That's what I learned over the past dozen years as my advertising firm asked consumers to rate the big-game commercials in our online ADBOWL. By analyzing the winners and losers from among hundreds of contenders, I've identified 10 rules that make winning campaigns work. See how they apply to your marketing efforts:
1. Put strategy first. It's true that creativity is the name of the game in Super Bowl advertising; it's what gets you into the conversation around the water cooler the next day. But creativity without strategy is ineffective. Back in 2000, when startups like Epidemic.com and Lifeminders.com made their game-day debut, nobody understood what they were about (and the companies are both long gone). By contrast, last year Pizza Hut took a fairly pedantic approach, buying less expensive pregame commercials rather than pricey in-game spots to capture early delivery orders on the biggest pizza sales day of the year. Not terribly creative, but pretty smart.
2. Be relevant. The Super Bowl is the country's biggest party; most advertisers know that and create fun (or funny) efforts around it. In 2003, FedEx produced a captivating takeoff on that year's blockbuster movie Castaway, suggesting an imaginative and amusing postscript to the film. At the height of the dot-com boom when unproven startups had venture capital to burn, E*Trade ran a nonsensical commercial featuring a toe-tapping monkey followed by the simple caption, "Well, we just wasted 2 million bucks. What are you doing with your money?" And a couple of years back, Chrysler made itself (and its hometown) relevant again with its Eminem-inspired "Imported from Detroit" commercial.
3. Keep it simple. One of my favorite Super Bowl commercials is Google's "Parisian Love." Using minimal, almost static shots of a search on the Google home page, in less than a minute the commercial takes us from "study abroad paris france" through "impress a French girl" and "churches in Paris" to "how to assemble a crib." It's a charming, theater-of-the-mind love story that celebrates the role Google can play in our lives. That one of the simplest Super Bowl commercials ever was created for a brand that deals with extreme complexity isn't just ironic; it's an inspiration for the rest of us who don't have money to burn.
4. Show, don't tell. Way back in 1974 (before Super Bowl ads were so celebrated), Master Lock ran a simple commercial called "Marksman" that showed its signature product standing up to a rifle shot. It was a demonstration far more impressive than anything the announcer could have said (one did, in fact, say a great deal, but nobody remembers what it was). Thirty-four years later, Procter & Gamble, instead of touting Tide-to-Go's stain-fighting power, let a stain do the talking. It made the point far better than a talking head would have. It's always better to get your prospects to draw their own conclusions, rather than trying to talk them into something.
5. Invest in production values. Volkswagen's "Imperial March" took the top honors in ADBOWL and almost all the other ratings in 2011. The premise of an aspiring Darth Vader starting his parents' car with what he believes to be the power of the Force was cute, but what put the spot over the top was the delightfully surprised reaction of the child—even though we couldn't see his face under the mask. That's the mark not only of a fine young actor, but a great director. The spot was well-cast, well-edited, and well-scored. Had it not been, it would have joined the ranks of many ads that are poor executions of good ideas. If you're going to invest in any form of advertising, invest enough to do it well.
6. Provoke thought. Apple's "1984" is considered the granddaddy of all Super Bowl ads. The timing presented the perfect opportunity to tie the launch of Macintosh to Orwell's famous novel, and Apple did so with incredible sophistication. EDS's 2000 "Herding Cats" unfolded for 55 seconds before the company revealed itself at the end, counting on the intelligent viewer to connect the dots (see my previous column "The Spark Plug Theory of Marketing"). And Monster put itself on the map in 1999 with "When I Grow Up?", fostering a relationship with job seekers via an honest and darkly humorous approach. Intelligent customers are drawn to brands that recognize them for being so.
7. Strike an emotional chord. Coca-Cola was one of the first brands to leverage the incredible power of emotion. Beginning with "Mean Joe Greene" in the 1970s and continuing through the "Happiness Factory" and its well-loved Polar Bears series, Coke understands the concept of what you might call nonrational marketing. There's a place for winning the minds of your prospects, but if someone else wins their hearts, you'll lose.
8. Don't rush the sale. With the hilarious "Terry Tate, Office Linebacker" campaign, Reebok had a breakout year after the 2003 Super Bowl. The company understood that the big game was all about having fun, but it also knew that 30 seconds in a crowded ad environment was too little time to do it all. The commercials were designed to draw consumers to Reebok's website, and millions visited the site to download subsequent episodes (supplying their e-mail addresses for Reebok to use in follow-up efforts). No ad should be expected to both open and close the sale—hence the importance of an integrated plan.
9. Reward engagement. Budweiser pioneered audience engagement during the big game with its long-running "Bud Bowl" series. More recently, Doritos, through its "Crash the Super Bowl" contest, has found a way to engage its customers far in advance of the airing of the winning spot. Today, every Super Bowl advertiser looks for a way to make its commercial endure after (or before) the game, and new online and mobile media options continually expand the possibilities. There once was a time when advertisers could force their messages on a captive audience; to be effective today, you must not only leave the audience wanting more, but lead them to where they can get it.
10. Take risks. If I had to trim this list to a single piece of advice, it would be this one. Taking risks means, by definition, doing something unexpected. Show the Budweiser Frogs commercial to a focus group and it will get lambasted. Show it to consumers during the Super Bowl and it will become a phenomenon (and triple the brand's awareness among the coveted twentysomething demographic). Taking risks won't work every time—that's why they're risks—but you can be sure that doing the expected won't work (see rule No. 9 above).
There you have it. Ten guidelines for creating great advertising of any kind, for any company. Put strategy first and be relevant. Keep it simple and show rather than tell. Invest in production values. Provoke someone to think, or strike an emotional chord (or both). Don't rush the sale and reward engagement. Most important, don't be afraid to take risks.
Before it's here, it's on the Bloomberg Terminal.
LEARN MORE