Destiny's Child Returns—but Not to Make Money
by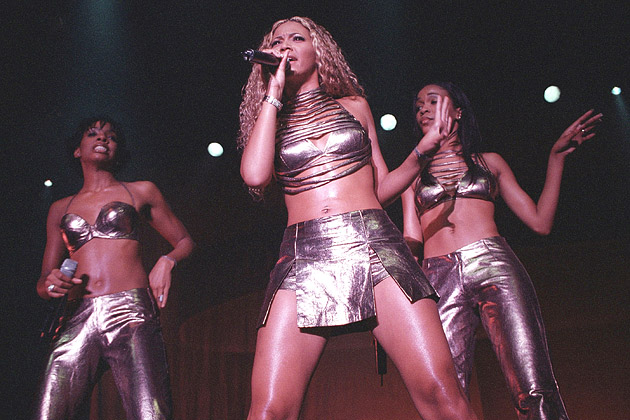 Eight years after it split up, pop trio Destiny's Child (Beyoncé, Kelly Rowland, and Michelle Williams), is back. The group has a new single,  Nuclear, which will be available on Love Songs, an album of past Destiny's Child hits set to be released later this month. They'll also perform together, briefly, during Beyonce's half-time performance at this year's Super Bowl.
But the group appears to be missing out on the most lucrative reunion enterprise of all: a tour. "There's a huge difference between an album and a tour," says Danny Goldberg, a music industry veteran who was once a PR man for rock acts (Led Zeppelin, Kiss), a high-profile manager (Kurt Cobain, Bonnie Raitt), and president of three major record labels (Atlantic, Mercury, and Warner Brothers). "I'd be surprised if they're going to this effort to create all this visibility if they weren't going to do some sort of tour. The big money is there."
While there's no guarantee that an album will sell, tours tap into fans' nostalgia. "The perception for fans is that they may not be able to see that particular group again," says Goldberg. "I managed the Cranberries, and they broke up for nine years and then did a reunion tour that did very, very well all over the world. The Pixies tour did really well. If the group has the original members, and fans feel a real connection, they can do really well."
2012 was a record year for live concerts, according to Pollstar. Some 18.6 million tickets were sold, representing an 11.3 percent increase from 2011. Among reunion acts, the recently re-formed Beach Boys grossed nearly $325,000 on each stop of its 50th Anniversary tour. In 2011, the boy-band reunion tag team comprising New Kids on the Block and the Backstreet Boys grossed $40 million, the year's 17th-most-lucrative live act.
Any decisions regarding the direction of Destiny's Child probably rest with Beyoncé, the biggest star and the member who—especially after a $50 million deal with Pepsi—isn't hurting for money. According to Mike Jones, director of music industry studies at the University of Liverpool, this "reunion" is just the latest in a long string of shrewd moves on her part.
"For me, Destiny's Child's reunion is part of a strategy employed by Beyoncé under the new conditions of the music industry," he says. "These days it is impossible to stay out of the limelight for too long. People buy tracks, and not albums, and the album culture of fans waiting two years or more for a new release has evaporated. Beyoncé is adept at releasing tracks, collaborations, and so on. This is just a tactic to maintain a profile—not desperate business in the sense that she is forgotten or broke, but not unfinished business in the sense that Destiny's Child needed to 'say' something new."
Before it's here, it's on the Bloomberg Terminal.
LEARN MORE