Farm Bots and Two-Month-Old Bread: Innovations in Food and Agriculture
Ira Sager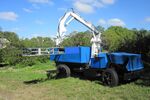 Agriculture isn't exactly an industry that conjures up images of robots toiling away in the field or high-tech sensors that identify crop-eating insects. "The image most people have of agriculture is Green Acres," says Andrew M. Ziolkowski, a managing partner in Cultivian Ventures, a venture capital fund that invests in technology companies specializing in the food and agricultural sectors. "It's a huge industry and a lot of innovation goes into it."
Agriculture, as any farmer knows, is much more complex than it seems. There's an inexhaustible number of unpredictable events that have to be constantly monitored. The work is highly repetitive and, for a lot of tasks, manual labor is the only means of production, methods that haven't changed in decades, or longer. Meanwhile, the planet's population continues to outstrip our ability to produce enough food. In other words, the $500 billion agriculture industry is perfect for automation.
A new generation of entrepreneurs, more comfortable writing algorithms than planting alfalfa, is applying its digital knowhow to make farming more efficient, food safer, and agriculture more sustainable. Below are brief profiles of just a few innovative ag-tech companies.
How Do You Like Your Steak?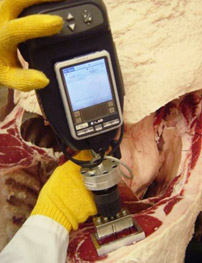 Lawson Hembree signs his e-mails: "Have a tender afternoon." The company he co-founded, Agricultural Food Systems, sells a device that measures the tenderness of beef. TenderID is a handheld device with three blades that are stuck into a beef carcass at the processing plant. The device produces a tenderness rating (based on U.S. Department of Agriculture standards) by calculating the resistance the blades encounter. The technology was developed at the University of Arkansas. Hembree says TenderID would allow processors to earn up to an additional $24 per carcass by helping them more accurately assess tenderness. A three-year lease for one device will run about $10,000. By the middle of this year, Hembree says, beef at the local market could say "tender" or "very tender" on the package, thanks to his device.
More Water Please
Bruce A. Moeller describes the product AquaSpy offers as "a cell phone service for crops to phone home and tell growers when they're hungry or thirsty." AquaSpy helps farmers monitor and regulate the amount of water they use to increase crop yields, save energy, and lower pesticide use. The system uses 15 probes buried four inches apart, 60 feet into the ground. The sensors send signals to a cell tower that transmits the data to an iPhone or PC. The service is available for $2,100 annually, including the installation and removal of the sensors. (The sensors come out at harvest time.) Moeller, AquaSpy's Chief Executive, likens the way the system tracks water levels in the ground to the gas gauge in a car. Knowing how much water is in the ground in the spring helps farmers decide the best crops and seeds to plant for a good yield, he says.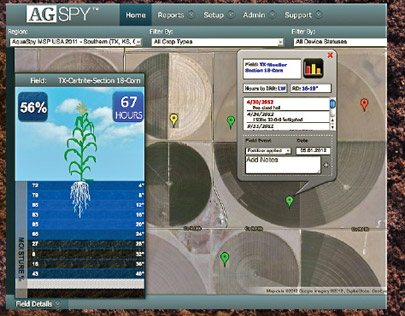 A Weed-Whacking Bot
You won't find many Silicon Valley startups interested in agriculture. But in the valley of Apple, Google, and Facebook sits Blue River Technology, founded by two former Stanford University classmates. The startup has raised $3.1 million from Khosla Ventures and others to build a weed-identifying bot that helps farmers cut down on pesticide use. Blue River's robot, pulled behind a tractor, uses computer vision and fine-tuned algorithms to identify and kill the nasty vegetation.
For now, the company has a more modest goal. It is testing a lettuce-thinning robot in several local fields. Farmers typically plant lettuce seeds two inches apart, then bring in crews of 10 to 30 people to manually pull every fourth or fifth plant to thin the crop and give the plants room to grow. Blue River automates that task. Its bot identifies the plants to eliminate, then drops fertilizer on the plants, which kills them. Labor required: one person to operate the tractor. Ben Chostner, vice president of operations, says the company plans to have a commercial product ready by midyear. The technology can be used with other crops, he says, but the company hasn't settled on its next area of focus.
The Orange Picker
Sometime this winter you could have a glass of orange juice made with oranges picked by a robot. Energid Technologies is testing a prototype robotic picker in a Fort Myers (Fla.) orange grove this month. A truck-mounted arm with several pneumatic tubes guided by a camera locates the oranges for picking. A clipper attached to the tube snips the oranges off the tree, according to Chief Technical Officer James English. The robot is designed for juice oranges only, because it's rough on the fruit. The company hopes to have a commercial robot ready within two to three years at a cost of about $200,000 to $300,000 per robot.
This Harvey Is Real
Harvey, or Harvest Vehicle HV-100, weighs 80 pounds, is 2.5 feet tall, and works in greenhouses and plant nurseries moving potted trees and shrubs all day. It runs on batteries and is the first agricultural robot from Harvest Automation, started in 2008 by the developers behind iRobot's Roomba vacuuming robot. Harvey uses cameras and sensors to identify plants to pick up with its grippers. Harvest started shipping Harvey—one robot costs $30,000—this fall, according to Chief Executive Officer John Kawola. So far, three customers have purchased about 20 robots. The plant-handling robot can automate 40 percent of the tasks handled by manual labor in a garden nursery or greenhouse.
Waste Not, Want Not
How do you help restaurants, institutions, and food-service companies cut the amount of food wasted every day? LeanPath developed a scale connected to a touchscreen terminal that is placed in the kitchen near where excess food is dumped. Before food is discarded, it's placed on the scale, where kitchen staff record the type of food and why it's being tossed. The terminal then records the date, time, and weight, and sets a value for the item. That information helps the chef or manager adjust food supplies accordingly. LeanPath co-founder and President Andrew Shakman says customers typically achieve 4 percent to 7 percent savings on their food purchases. So far, 150 restaurants and food-service institutions use the LeanPath system. A single scale is $3,600 and an annual maintenance contract costs $1,350.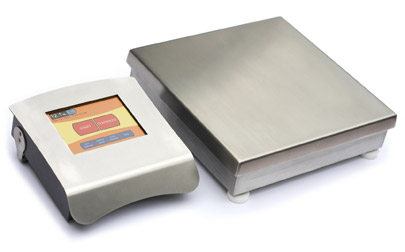 A Bug Zapper for Food
What if a loaf of bread could last two months without turning into a science experiment? MicroZap uses microwave technology developed at Texas Tech University to make food safe by killing E. coli, salmonella, and listeria. A combination of thermal and non-thermal microwaves creates a "cold pasteurization" process that destroys bacteria without cooking the food, says Don Stull, the company's CEO and co-founder. A byproduct of the microwave treatment: Some foods last longer. In tests, the company was able to keep bread mold-free for 60 days. (Bread typically lasts 10 days.) Stull hopes to have commercial systems in use early this year at several food companies, including a maker of dog food. Depending on the task, a machine could cost anywhere from $150,000 to $1 million. This isn't your typical kitchen appliance: The mold-killing bread machine is a 12-foot-long contraption that includes a 5-foot conveyor-fed chamber (where the zapping happens) and stands 8 feet tall.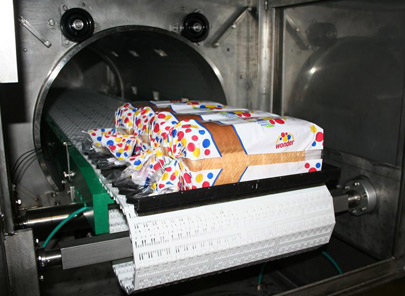 Fingerprinting Insects
Z-Trap is a digital Roach Motel for farm pests: Insects check in and they don't check out, but they do leave an electronic fingerprint. That fingerprint, according to Tom Puterbaugh, vice president of products for Spensa Technologies, is used to distinguish between an innocent ladybug and a crop-eating locust. The electronic traps are placed in the field, creating a wireless sensor network that collects data on the type of insect, density of the infestation, and location in the field, all available via a PC or smartphone. The technology, developed at Purdue University, provides real-time monitoring of insect populations, letting farmers reduce the use of harmful pesticides by targeting only problem areas. Spensa is testing Z-Trap on crops in the U.S., as well as in South America and Australia. Puterbaugh says the company isn't ready to disclose pricing but says it is "on the doorstep" of having a commercial product ready and plans to begin sales to U.S. apple growers this year.