B-School Ratings That Make You 'Pay to Play'
Louis Lavelle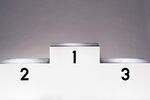 Business schools that toil in obscurity may soon be able to gain some prominence—for a price. In a new rating system devised by Quacquarelli Symonds, the company behind the QS World University Rankings and a global business school ranking, schools will have to pay for their evaluation.
Some business schools blast the idea as creating a conflict of interest. Media organizations that rank business schools, including Bloomberg Businessweek, do not charge schools for participating in the rankings. Introducing cash payments throws the whole rating into doubt, several B-school deans say. "When you introduce the potential for conflict, it jeopardizes the credibility of the publication," says Steve Reinemund, business school dean at Wake Forest.
Many of the details of the B-school ratings—including methodology, cost, and launch date—have not yet been finalized. But in broad strokes, the new offering is expected to resemble QS Stars, a project the London company started in 2012 that awards one to five stars to participating colleges and universities based on an in-depth QS evaluation of eight criteria, including teaching quality and graduate employability. The ratings measure each school's performance against preset thresholds—unlike most rankings, which pit schools against each other. More than 130 institutions in 30 countries have signed up for the ratings, agreeing to pay a one-time audit fee of $9,850 and an annual license fee of $6,850.
QS has been in the ranking business since 2004. The annual QS World University Ranking covers 600 schools, and the business school ranking lists 200 of the world's top MBA programs. QS does not charge for either of those rankings.
While the Harvards, Whartons, and Stanfords of the world may not need QS stars to tout their programs, not everyone is so lucky. QS managing director Nunzio Quacquarelli says the goal of the rating system is to help schools that may not qualify for top-rank status in the high-profile media rankings to highlight the strengths they do have and to make it easier for prospective students to find schools that meet their needs. To that end, he says, the new rating system will likely not be used for full-time MBA programs, which already receive extensive attention in media rankings, but for undergraduate and specialist master's programs that do not.
The details of the business school ratings are being worked out by a global academic advisory board made up of representatives from top schools, including Wharton, Columbia, IE Business School, and institutions in the U.K., France, China, Russia, and other countries. The integrity of the methodology is being tested at a few trial institutions, Quacquarelli says.
He compared the system to accreditation by the Association to Advance Collegiate Schools of Business (AACSB), the gold standard for business school accreditation worldwide, with more than 650 accredited institutions. Schools pay for AACSB accreditation through membership fee, but assessments are conducted by representatives from other member institutions on a voluntary basis. QS has 15 people conduct the audits used to award stars to colleges and universities, he says.
"We would never look for any financial payment for anything associated with rankings," says Quacquarelli. "An audit is closer to accreditation. It's much more labor-intensive. The system cannot exist without some funding."
But the funding source, critics say, is the problem. Jim Bradford, the dean of the Owen Graduate School of Management at Vanderbilt University, says the kind of evaluation QS is proposing can be valuable, but the "pay to play" aspect of the ratings introduces a conflict of interest. "I'm skeptical of this and would really want to understand how they're going to administer this in a way that adds value for the audience here, which is the applicant," Bradford says. "I'm not saying it's a terribly bad idea, but I would want to see more detail."
While QS is upfront about the pay-to-play aspect of the ratings, not everyone who receives QS college ratings is as transparent, and there's little reason to believe business schools will be any different. Most colleges tout the QS rating on their websites but do not disclose that they paid for it.
Reinemund says the Wake Forest business schools would "probably not be terribly inclined to participate," but he wouldn't rule it out entirely. "I don't think it's a good practice," he says. "The appearance of [conflict] is the beginning of the problem. But beyond that, the reality of creating a situation where there's the potential for a conflict of interest is wrong."
Paul Thurman, a Columbia professor who sits on the QS advisory board, says that if the awarding of stars were influenced by the payments, all schools would get five-star ratings. Among colleges and universities that signed up for the ratings, only 22.6 percent got five-star or five-star "plus" ratings; about half received two or fewer stars. Bond-rating agencies that get paid by companies for ratings awarded "many more AAA ratings than B or C ratings," but that's not the case with QS stars, says Thurman.
"That's the big difference with the stars," he says. "Not everybody can get five stars. We don't want everybody to get five stars. We want to reward high levels of achievement. Not all schools can be above average."
Join the discussion on the Bloomberg Businessweek Business School Forum, visit us on Facebook, and follow @BWbschools on Twitter.
Before it's here, it's on the Bloomberg Terminal.
LEARN MORE