The Tanning Industry Fights Teen Bans
Purveyors of fake rays band together to fight teen tan bans
By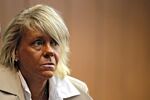 The last few years have been dark ones for the tanning business. First, the Affordable Care Act hit tanning salons with a 10 percent excise tax. Next, California, Vermont, New York State, and Chicago barred them from serving minors, even teenagers who have their parents' permission. Then there was last year's national outrage over "Tan Mom," the bizarrely brown New Jersey woman accused of tanning at a salon together with her 6-year-old daughter: not exactly an image-booster for the industry.
In a bid to give it a better rep and fight state and local bans on teen tanning, the owners of 1,400 U.S. salons have formed the American Suntanning Association. "The same misinformation that has been provided to the general public has been provided at an even more intense level to lawmakers," says Jan Meshon, co-owner of City Sun Tanning in New York City. "As crazy as it sounds, we feel very strongly, and I think that the data supports us, that most of the science is on our side."
For its first order of business, the tanning trade group is taking on the World Health Organization. The agency has concluded that sun beds increase the risk of melanoma in people younger than 30 by 75 percent, based on a review of 19 studies, and has labeled indoor tanning "carcinogenic to humans." But Doug McNabb, owner of Calgary-based Fabutan Sun Tan Studios and a Canadian liaison to the new tanning lobby's board, says salons aren't to blame for that increased chance of contracting cancer. The real source of risk comes from at-home tanning beds or medical doses of UV light for skin conditions such as psoriasis, he says. A study supporting his conclusion was funded by the Vitamin D Alliance, a group McNabb says receives its money from tanning salons. The findings are "in the process of being published," he adds.
Indoor tanning is a $5 billion business in the U.S., according to IbisWorld. The market research firm says 28 million Americans go to 19,000 salons every year. The tanning lobby wants teens to be able to keep getting their fix—as long as they have their parents' permission. According to the National Conference of State Legislatures, at least 30 states already restrict teen tanning in some way, such as forcing salons to impose time limits or requiring patrons to don protective eyewear.
The Food and Drug Administration has been weighing ways to strengthen its rules for tanning lamps and beds, including requiring more extensive warning labels. The American Cancer Society wrote to the agency in December, urging it to toughen rules for the beds in particular. Right now they're classed among "the lowest-risk products, such as tongue depressors and bandages," the group wrote.
The Suntanning Association doesn't have an office in Washington yet. But it's hired Global Strategy Group—one of the PR firm's managing directors, Jen Psaki, was the traveling press secretary for President Obama's reelection campaign—to cast tanning in a more flattering light. "We're a small piece of this story," says salon owner Meshon. "People are being told that sunshine, the prime source of all life on the planet, is bad for them."
BOTTOM LINE -
The bottom line: At least 30 states have passed laws limiting indoor tanning for teens—a trend that a new fake-tanning lobby hopes to reverse.
Before it's here, it's on the Bloomberg Terminal.
LEARN MORE