Finding a Cure for MBA Senioritis
Francesca Di Meglio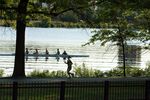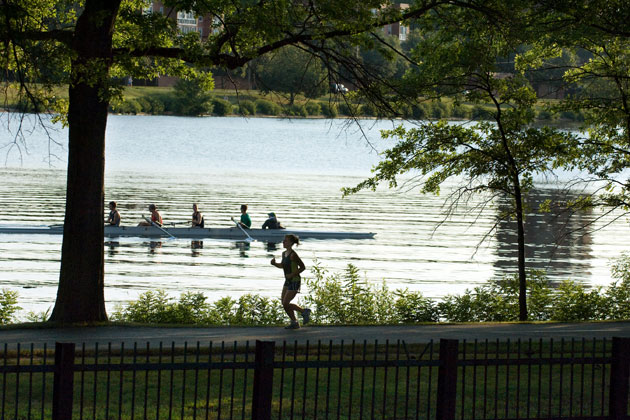 Do you spend more time choosing what suits to wear when employment begins in May than reading case studies? Are you blowing off group projects or sleeping through any classes? Do you find updating your Facebook page is a bigger priority than completing your class work? If you answered yes to any of these questions, you might have senioritis. Although the Urban Dictionary defines senioritis as "a crippling disease that strikes high school seniors," other groups, including second-year MBA students, are far from immune.
Symptoms of the illness include failure to prepare for class, little or no focus on academics, and an overall lack of participation. While business school administrators admit there is a natural inclination for students, especially those who have already found a full-time job, to feel less pressure to ace their classes, they say seniors have good reason to keep up the good work through to graduation. Even if their current employer doesn't want to see grades, future ones might, says Tami Fassinger, chief recruiting officer at Vanderbilt University's Owen Graduate School of Management. And classmates and school officials, with whom students are building a network, will be watching.
"People will always remember the finish line," says Fassinger. "You have to end stronger."
Lucky for you, B-school insiders don't believe graduation is the only cure for senioritis. Here are their suggestions for staying engaged in the last semester of your second year of an MBA program, regardless of whether you have a job offer:
Keep the boss in mind: Pretend your future boss is sitting on your shoulder and watching to see what kind of worker you'll be. You don't want to come off as a slacker, right? If you think of classes as an extension of whatever you will be doing at work post-graduation, you are less likely to be lazy, Fassinger says.
Tap into your motivation: Instead of trying to fight senioritis, embrace it, says Kurt Dirks, senior associate dean of programs at Washington University's Olin Business School. Focus on the unique interests of a second-year, last-semester MBA student, namely being successful on the job and establishing a great career path. To do that, Olin students take courses that will help them hit the ground running, says Dirks. Since you want to make a good impression, you'll be motivated to do well in courses that help you pick up skills you'll need on the job.
Take interesting classes: You can also take classes that you simply find appealing. Consider a negotiations course that's interactive, or a class that will take you abroad for a project during spring break. The point is to ward off boredom. "An enthralling course taught by a great teacher usually sustains student interest," Daniel Poston, assistant dean for master's programs at the University of Washington's Foster School of Business, writes in an e-mail.
Stay focused on ROI: If all else fails, remember one of the key facts about your B-school experience: You already paid for it. "The outright expenses and opportunity costs are enormous," says Jack Oakes, assistant dean for career development at the University of Virginia's Darden School of Business, in an e-mail. "One simple cure for senioritis is making sure that investment can be repaid handsomely by putting forth consistent and disciplined effort to participate in all aspects of an MBA program."
To shake off the second-semester doldrums, Oakes suggests calculating the hourly cost of one's time in school. If that doesn't scare the senioritis right out of you, nothing will.
Join the discussion on the Bloomberg Businessweek Business School Forum, visit us on Facebook, and follow @BWbschools on Twitter.
Before it's here, it's on the Bloomberg Terminal.
LEARN MORE