business
SAT Tip: Pointers for a Perfect Essay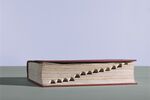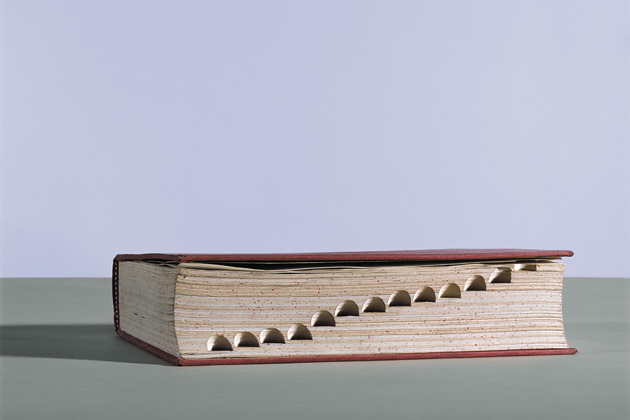 This tip on improving your SAT score was provided by Vivian Kerr at Veritas Prep.
The SAT essay is worth 25 percent of your total SAT writing score. If you can prove your writing skills on college applications and on the SAT essay, you'll be well-prepared for undergraduate work. Follow these tips to get a perfect score on the SAT essay.
Create an outline before you write. Make sure to take a few minutes to create a plan for the essay in your test booklet before you start writing. (Your essay will be written in a lined sheet in your answer sheet, so you can use the booklet as a scratch pad.) Choose only one side of the prompt; don't take a middle-of-the-road approach. Even if you don't really agree with your position, you'll have time to argue only one side. Aim for five clear, concise paragraphs.  If you're using the SAT 2400 Essay Template, you should practically have a pre-written essay.
Get specific. Don't be general. SAT prompts are very general, so the trap is to generalize your response as well. Get specific with your examples: TV shows, Top 40 songs, books you've read in school, politics, current events, history. It all works. Just stay away from personal examples—except as a last resort—and be sure to explain how each example supports your thesis. This should be clear from the topic sentence, which is the first sentence of each body paragraph.
Rev Up your vocabulary. Big words alone won't make or break your score, but a few well-chosen $10 words can impress the reader. Read over a few practice essays and look for some common words you use. Are there any that you can replace with something a bit loftier?  For example, why use "support" when you can use "bolster"? Maybe try out "presupposition" instead of "idea." Pick a dozen words to incorporate in your SAT essay template. The essay-graders have only a minute or two to read your essay and must go through hundreds each day, so using big words is a good way to set your essay apart from the rest. Plus, haven't you been memorizing big vocabulary words for the SAT's reading section anyway?
Practice and get feedback. Check out some sample essays before trying your own. Practice writing them with sample prompts, following the 25-minute guideline. The only way to get comfortable with the time constraints is to practice in test-like conditions. Ask your peers and family members to read your essay and give feedback.
Refute the opposing position in your conclusion. Wonder what to do in your concluding paragraph? Recognize the opposing viewpoint, showing you understand that some people do not support your position. What is their main argument for the other side? Refute that argument in one or two sentences while reasserting your thesis. Keep your conclusion short and sweet.
Remember, don't wait until a week before the exam to prep for the essay. You've been developing writing skills in your English classes; now is the time to show them off.
Vivian Kerr has been teaching and tutoring in the Los Angeles area since 2005. She graduated from the University of Southern California, studied abroad in London, and has worked for several test-prep giants tutoring, writing content, and blogging about all things SAT, ACT, GRE, and GMAT.
For more SAT advice from Veritas Prep, watch "Find the Motivation to Get a High SAT Score"
Before it's here, it's on the Bloomberg Terminal.
LEARN MORE