business
From IPads to Crocs, New Patent Law Protects Design
Jeff John Roberts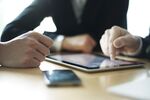 One of Apple's key weapons in its legal battle against competitors is a special type of patent that protects the visual appearance of a product. Critics have denounced these patents as a way to own "rounded rectangles", but we may have to get used to seeing a lot more of them. Last week President Obama signed a law that will increase the term and scope of so-called design patents. The law could offer U.S. designers a new way to fight knockoffs—but some fear it will strain an already overburdened Patent Office and make America's troubled patent system even more dysfunctional.
Design patents, which protect the ornamental features of an invention, are nothing new. To get a better idea of what they are, imagine a new type of fork that can pick up food better than ever before. The inventor could get a regular patent for the pickup function—but she could also get a design patent for distinct scrollwork built into the handle of the fork. A more familiar example is the design patents that cover the look and feel of Apple's iPad.
Few people had heard of design patents until recently, when shoe company Crocs used them to chase away rivals or Apple used its design patents to hammer Samsung for allegedly copying the iPhone and iPad. Design patents have also become more popular as the Supreme Court has taken an increasingly dim view of many conventional utility patents. (See the picture at right, posted by leading patent blog Patently-O, for examples of design patents in court right now.)
The just-signed Patent Law Treaties Implantation Act of 2012 will see more design patent requests flood in from more places. The main purpose of the law is to harmonize America's design patent laws with the rest of the world—in particular, by letting "inventors" use a single application filed anywhere in the world to seek design rights in many countries at once. For instance, Ikea could submit drawings of a chair in Sweden and get a U.S. design patent based on the same application. The law, which will take effect in about a year, will also increase the design patent term from 14 years to 15 years and allow applicants to seek 100 different design inventions with a single application.
Richard Stockton, a patent lawyer at Banner & Witcoff in Chicago, says that traditionally, the first people to call him about design patents are manufacturers who outsource production to China but then discover the factory owner is replicating their product.
Now, though, he expects the new treaty rules will lead more foreign companies to apply for design patents in the U.S.
"Asia is very interested. A lot of people think there will be a snowball effect," says Stockton. He adds that recent court fights between Apple and Samsung have awakened people to the fact that design patents are easier to get than utility patents.
"I've obtained them in 60 days with some elbow grease," claimed Stockton, adding that a "good rule of thumb" price for a basic design patent application is $2,500 to $3,000 all-in, vs. several times that for a regular patent. (The 60-day figure might be an outlier—others say it usually takes more than a year.)
Stockton says design patents also pack more of a damages punch than regular patents because, if they are infringed, a court must award damages based on the value of the whole invention, not just a patented feature.
Sarah Burstein, a design patent expert at the University of Oklahoma, is skeptical that the new law is necessary and fears that lawyers will game design patents in the same way they have gamed other parts of the patent system. "The devil is in the details," she said in a phone interview, and she predicted that more applications will arrive from Japan, Asia, and the rest of the world. U.S. designers, meanwhile, can likewise seek rights in more places.
Burstein is especially concerned about how the new law, as it stands, requires the U.S. Patent Office to reject design applications from foreign countries within a certain period of time. If it doesn't, under the treaty, the applicant is entitled to design rights in America. And if a flood of new applications arrive, will the Patent Office be able to handle them? The office is already struggling to clear backlog and retain qualified examiners with starting salaries that begin around $42,000.
Burstein worries that the law's current structure could lead companies to seek design rights first in countries with weaker standards and then use those overseas rights as a quick way to get design patent protection in the U.S.
And while the new protections could help U.S. designers in theory, Burstein believes any benefits will not be widespread.
"This won't help poor design students," she said.
A bigger question may be why Congress passed the law in the first place. America's technology and retail sectors are already buckling under a wave of spurious patent lawsuits, many of which involve "patent trolls" using old patents to extort licensing fees. The new law could provide yet more ammunition for the trolls to shake down productive companies. And while most people would agree that inventors should have the right to stop ripoffs, America already has robust trademark and trade dress rules that let them do just that.
Ultimately, design patents may be yet one more area where America discovers that intellectual property rules are a lot like salt—a little bit can be great, but too much ruins everything.
Also from GigaOM:
Social 2013: The Enterprise Strikes Back (subscription required)
GigaOM's Top 10 Cleantech Posts of 2012
Newspapers and Guns: If Data Are Available, Should They Always Be Published?
Is Congress Really Capable of Legislating the Future?
Christmas Content: E-books Boom, IOS Uplift
Before it's here, it's on the Bloomberg Terminal.
LEARN MORE