MBA Journal: An International Student's Internship Search
Timothy Sallie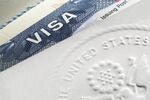 I have completed my first of eight quarters at the University of Illinois' College of Business. The start of school seems like a lifetime ago, maybe because I am practically a different person now, or maybe because I have not had a single second for reflection. Looking back, I cannot help but remember why I decided to undertake an MBA: the pursuit of happiness. Astonishingly, my time here has been spent in the pursuit of something else entirely: sleep. Assignments, group meetings, presentations, and career fairs are not conducive to a regular sleeping pattern.
Yet, I've managed to endure. Hidden among all the trials and tribulations the average MBA student must suffer is one's social life, which has been the most rewarding experience for me so far. I am a firm believer in the maxim, "It's not what you know, it's who you know."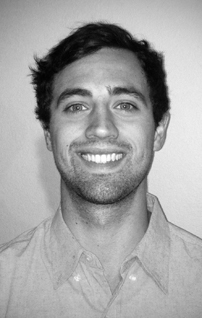 While that belief might not have helped me ace my marketing exam, it should aid me in finding a summer internship, I hope. The road to finding work is a difficult one for international students like me. I have not found career fairs to be very rewarding. I would rather sit down with a potential employer over a nice meal and a cold beer than give some aggrandized elevator speech about myself.
Don't get me wrong. I realize interview skills, elevator speeches, résumé building exercises, etc., are important, and they are a great part of my MBA course. No matter how good these skills are, however, I have been amazed by domestic employers' unwillingness to sponsor international students, even for internships. It costs employers $10,000 to sponsor a visa, and most are unwilling to do so. I applied only to U.S. schools, hoping to leverage the school's location to obtain a job and sponsorship. But this is proving to be harder than predicted. While job prospects are much brighter (and to be honest, better paying) in Australia, I cannot deny my dream of living in the U.S.
Still, I find it disconcerting to have to think about job applications while my main focus should be my studies. I have been distracting myself by zoning in on a more immediate goal: choosing my spring classes. One of the reasons I chose the Illinois MBA program was because of its flexible curriculum, and this will be the first chance I have to exercise my discretion over class choices. In the next couple days I will register for my classes, and I am already excited about what next semester has in store for me.
Between journal entries, you can keep track of Timothy's business school adventures at the Business Schools Facebook page. Follow the Bloomberg Businessweek B-Schools team on Twitter.
Before it's here, it's on the Bloomberg Terminal.
LEARN MORE