Why Stanford MBA Men Make So Much More Than Women
Alison Damast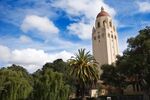 The gender pay gap at Stanford's Graduate School of Business has female graduates earning 79¢ on the male dollar, the widest discrepancy in earnings between men and women at any of the top 30 business schools, according to new research from Bloomberg Businessweek.
That disparity may seem large, but it isn't startling to many of the women in the Stanford Class of 2012, who say the figures largely indicate the wide range of career choices they are making.
Take Shan Riku, who worked as a consultant at McKinsey before business school and is now working as head of new business development at Cookpad, Japan's largest recipe-sharing website. Riku admits she took a pay cut in accepting the position but says she was more interested in taking on a role that would challenge her. It also didn't hurt that Cookpad encourages families to cook and spend time together. "Many women at Stanford tend to make choices that are a little bit more focused on 'how do I want to balance my life,' rather than 'how can I earn a lot of money,'" she says.
Pulin Sanghvi, director of the career management center at Stanford's business school, says most of the pay gap at his school can be "attributed to industry choice." According to Sanghvi, women and men at Stanford who go into the consulting or Internet technology sectors tend to have average starting salaries that are close or equivalent in size. Those 2012 MBA graduates who headed into the consulting field received a mean base salary of $130,636, while others who went into the technology sector earned $118,050, according to the business school's most recent employment report.
The wage gap comes about partly because fewer women are heading into some of the more lucrative finance fields. For example, 16 percent of male students took jobs in private equity and leveraged-buyout firms, compared with just 5 percent of women, Sanghvi says. The top four industries that Stanford women went into in 2012 were information technology, management consulting, consumer products, and venture capital.
"I think a part of the story of this generation of students is that they have a much larger playing field in terms of career choices," Sanghvi says. "I don't think the level of income in a job is necessarily the primary motivator for why someone makes an empowered choice to pursue a career."
That's not to say that women at the school aren't thinking long and hard about their salary offers and how to best negotiate them.
Mary Ellen Player, who works for Google's financial operations team, says she negotiated her starting salary when the company hired her for the role. She did so because she took a course at Stanford where she learned that most women don't negotiate when they get an offer from an employer. "I do think the gender wage gap issue is very real," Player says. "After I took that class, I said, 'Ah, I will negotiate.' I think it's important to have that conversation."
Silicon Valley's buzzing startup atmosphere has also encouraged some female students to strike out on their own and launch their own companies. Courtney McColgan, a former investment banker, decided to launch an e-commerce startup, Shopbevel.com, after graduating from Stanford last June. "I think a portion of women who come to business school—and I fall into this category—say, 'OK, I've proved myself and did the banking or investing thing, and now I know what I want to do,'" McColgan says. "For me it was an e-commerce startup, so I get paid less, but I'm way happier."
Before it's here, it's on the Bloomberg Terminal.
LEARN MORE