Scott Anthony, Innovation's 'Dr. Disruptive'
Ira Sager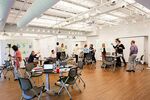 After graduating from Harvard's MBA program, Scott D. Anthony pursued what he calls "my disruptive PhD." Actually, there is no such degree. What Anthony did turned out to be much more valuable: He was a senior researcher at Harvard Business School, where he worked with Professor Clayton Christensen, co-founder of the consulting firm Innosight and the leading authority on innovation—disruptive or otherwise. In those two years, Anthony was schooled in innovation theory, an education that proved invaluable. The typical path for a young Harvard MBA might have been to go back to McKinsey & Co., where he started his career, or take a corporate strategy job, but Anthony says once he joined Innosight in 2003, he "never looked back."
On Dec. 11, Anthony was elected managing partner of the Boston innovation consulting firm. Since 2010 he has been leading the firm's move into Asia from Singapore, where he plans to remain. In a series of e-mails, Anthony, 37, discussed the state of innovation, the barriers corporations face trying to innovate, and the challenges of managing a business from more than 9,000 miles away.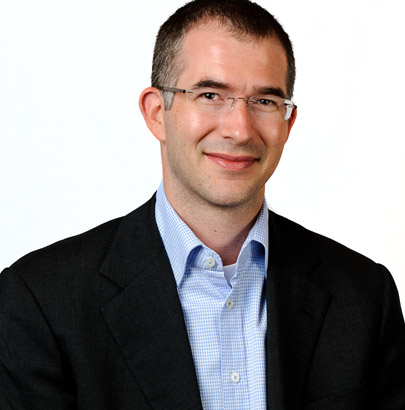 It seems you can't pick up a business book or management article without seeing "Innovation" in the title. Has the term become so overused as to be meaningless?
There is a problem with so much chatter. People get confused about what innovation is (and is not). Innovation is not a cliché—it is a discipline. And the pace of change in today's world simply demands that all organizations get better at it. Columbia Professor Rita McGrath has a great book coming out arguing that the concept of competitive advantage as something that lasts is dead. Instead, managers need to search for and rapidly exploit "temporary advantage." In this world continual innovation is not an option. It is an imperative.
What is the biggest barrier to corporate innovation?
People try point solutions to a systemic problem. Let's run an idea challenge! Have an ideation session! Form a growth group! Open a corporate venturing arm! Create incentives for innovation! None of these are bad, but point solutions don't solve system-level problems. My colleague Dave Duncan and I suggest working on four systems—a growth blueprint, production systems, governance and controls, and leadership, talent, and culture. [The pair recently authored an e-book on the subject, Building a Growth Factory.] It isn't easy to do all of that, but it is what is required to really make innovation work at scale.
Are there industries, or categories of businesses, where The Innovator's Dilemma doesn't apply?
There certainly are places where disruption moves at a slower pace, like markets with high degrees of regulation [energy generation and distribution, health care, and financial services, for example]. And there are luxury industries where normal rules don't apply. It's harder to imagine how you transform a market dominated by a prestige brand like Dom Pérignon in champagne or Christian Louboutin in shoes. You certainly have had innovative business models in fashion—the Gilt Groupe and Zara spring to mind—but iconic, prestige, aspirational brands follow a different set of rules, it seems to me. But we have worked across dozens of industries, and the models and approaches help in high-tech, low-tech, products, services, not-for-profits, and on and on.
Explain the role of the firm's investment arm, Innosight Ventures, and why investing in startups makes sense for a consulting firm?
Innosight's core business is advisory services, where we help senior leaders develop growth strategies, build underlying capabilities to make growth a repeatable discipline, and conceive of and launch powerful businesses. We have been experimenting with incubation and investment activities since 2005. We learn a ton when we work at innovation's first mile. It makes us better advisers, and our consulting work makes us better venture investors and builders.
Is there advice you've been giving clients that you want to see Innosight adopt?
One of the fundamental challenges all leaders face is dealing with the increasing pace of change in today's world. The consulting business is no exception. We tell our clients to build a portfolio of growth strategies that balances between optimizing today's business and creating tomorrow's business. Thinking further about our portfolio of growth strategies certainly will occupy my thoughts in the next few years.
What areas do you see providing an opportunity for growth in the next few years?
We see several promising areas of growth. They include specific industries, such as health care, telecom, and financial services, where you see value chains disrupting and cost pressures creating a real need for new business models and strategies. We are also looking to expand our innovation capabilities practice as more and more companies look to make innovation a core discipline. And there's a growing need for companies to anticipate disruption better in their industries and create transformative strategies for renewal.
You've been working from Singapore for the past few years: How do you manage the time difference? [Singapore is 13 hours ahead of Boston.] Do you get any sleep?
One thing I learned early in my time in Asia is you have to set boundaries, or you end up working 24 hours a day. I usually have a three-shift day. In the first shift I take care of what happened on the other side of the world while I was asleep. Then there is the day job. After dinner it is time for a few calls. But I turn off at a certain time and avoid taking meetings during certain blocks of the week. It is the only way to stay sane.
What are some of the challenges of managing a business from afar?
The biggest challenge is having a good sense for the feeling in the hallways. Some things you can only understand when you are present. Technology helps, and a good team that has its own sense does too, but nothing replaces being there.
Before it's here, it's on the Bloomberg Terminal.
LEARN MORE