Does It Pay to Handle Advertising In-House?
Steve McKee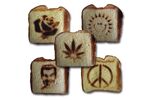 In 2008 the Association of National Advertisers conducted a survey of its members and found that 42 percent had established in-house advertising agencies in addition to (or instead of) hiring outside firms. Bill Duggan, the group's executive vice president, speculated in its blog earlier this year that due to intense economic pressure that number has almost certainly gone up.
The economy isn't the only reason taking things in-house is becoming more fashionable. As marketing options proliferate, managing them is increasingly more complex. Many brands are trying to keep a handle on it all by doing more themselves.
Pinterest recently launched a holiday marketing push that was created entirely in-house. Pandora just created an in-house campaign targeting the constituents of key congressional districts in support of its fight against what it calls "discrimination against Internet radio." Many other well-known companies have successful in-house agencies, including Crocs, Texas Roadhouse, and 1-800-GOT-JUNK? So do much smaller businesses such as novelty toaster maker Burnt Impressions, which is offering a free Twinkie with every toaster shipped.
There are a number of advantages to working with independent ad agencies, from broad strategic expertise to award-winning creativity, to advanced media planning capabilities. It's their business to stay on top of the ad business, and the time, talent, and resources they bring can help their clients spot opportunities and dodge mistakes of which in-house staff might be unaware.
Of course, good agencies aren't always easy to find, as I explained in a previous column. As the companies I mention above demonstrate, taking things in-house can sometimes make sense. If you're considering doing so, here are a few criteria to ponder.
Enthusiasm. A sense of creative excitement is one of the key things agencies bring to the table, but an agency can't always muster the same amount of enthusiasm for a brand as those who have staked their careers on it. When a problem seems insurmountable, those who are betting their livelihoods on the business are more likely to surmount it.
But passion can cut both ways. Working on the same thing day after day can get boring, and the best creative talent tends to gravitate to agencies, where they get more opportunities and variety. Passion can be sustained for only so long. It's easy, also, to get into a rut—and tough to get out of it if you can't recognize the ruts within your own four walls.
Ability. If great advertising were easy to make, there would be a lot more great advertising out there. As the indelicate saying goes, you can't smell your own stink, and the same can be true of odorous ideas. But there are cases where the competencies of an in-house team align well with its marketing needs—fashion brands have a natural sense of creativity, for example, and e-commerce companies know how to optimize for results.
DisclosureNet is a good example. The Toronto software company has built an in-house agency of nine people. Since the focus of its marketing program is on digital advertising, the skills transfer well—and the firm has the marketing awards to prove it. Which brings up a good point: One helpful check on your in-house efforts is regularly to enter award competitions across all the disciplines you manage—strategy, creative, public relations, social media, you name it. Awards are no substitute for results, but they do serve as a measure of comparative excellence (and they'll keep your people motivated, to boot). If you're team isn't regularly winning, that's a warning sign.
Expertise. As the media vehicles in which you can advertise multiply, it's becoming more difficult to find the optimal mix and keep everything coordinated. That's what Cinsay, an Austin startup that helps companies enhance their online storefronts, found when it tried to manage its branding, publicity, and social media efforts. After farming initiatives out to six different agencies, the company's vice president for marketing, David Burrows, grew frustrated with the cost and complexity of the arrangement. He says moving them in-house has been more cost effective, and by integrating everything internally, the company's revenue is "growing exponentially."
Handling things yourself means navigating environments where you likely know less than the professionals who spend most of their waking hours earning a living in them. For example, today there are an increasing number of targeting options to consider in media planning, going well beyond demographics and geography to behavioral and contextual considerations (meaning where your prospects are going and what they're engaging with online). They give advertisers the opportunity to adjust buys on the fly based on real-time consumer behavior, and media buyers who don't know the scene and don't have access to pricey data visualization tools are at a disadvantage.
Perspective. The in-house team at 1-800-GOT-JUNK? was hatched during the company's early days when it could afford no more than guerrilla marketing. The company built a culture around marketing, and now it's second nature, says public relations manager Samantha Landa. But that's not going to be the case with companies that have focused on other areas and outsourced marketing tasks.
In-house agencies can suffer from thinking that lacks perspective, and one of the greatest values of an outside agency is that it can bring to the table ideas from a variety of industries. An outsider may also bring dispassionate objectivity, ensuring that your plans are unbiased and your transactions with television and radio stations, online ad networks, and printers and promotional companies are conducted at arms length rather than clouded by personal relationships.
As you can see, the decision to do things in-house is not as simple as it might appear. In the Association of National Advertisers survey, a majority of companies with in-house agencies complained they weren't good at developing long-term strategy. Almost as many said that their internal agencies had more difficulty coming up with fresh ideas. At a minimum, virtually every company that does its work in-house should also find an agency it trusts to provide novel thoughts and guidance on difficult questions (I dug into the hiring process in this column). Sometimes there's just no substitute for a trusted adviser.
Still, if your vision is clear, your strategy focused, and your value proposition strong—and you can commit to building expertise in the strategic, creative, media, or other disciplines you take up—you may want to open the door to an in-house effort. Just make sure you're convinced it's working before you bet the farm on it.
Before it's here, it's on the Bloomberg Terminal.
LEARN MORE