B-School News Roundup: MBA Programs Gravitate Toward Bay Area
Alison Damast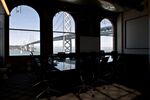 MBA Partners: Artists Steered Towards The Right Financial Connections (Financial Times): Entrepreneurship has never been more popular at business schools, but raising capital is a problem most students encounter when trying to get their businesses off the ground. A growing number of MBAs are using Indiegogo's crowdfunding platform as a way to secure funds for their startups during or after business school. Two MBA alums from the University of California Berkeley's Haas School of Business, along with a friend, co-founded the website in 2008 after noticing that many of their classmates were starting businesses but needed help raising money.
From Wharton to Carnegie Mellon, B-Schools Set Up Shop in San Francisco (Wall Street Journal): MBA students in the San Francisco Bay area already had plenty of options when it came to business school, but now they'll be getting even more. A growing number of B-schools, including the University of Pennsylvania's Wharton School, Babson College's Olin Graduate School of Business, Hult International Business School, and Carnegie Mellon's Tepper School of Business have all recently opened up or expanded existing satellite programs, including Flex MBAs, Fast Track MBAs, and executive programs. Officials at the business school said they want to strengthen their ties to Silicon Valley and capture some of the growing student market.
Do Grades Matter in Business School? (U.S. News & World Report): Some business school students may not take their grades in business school seriously, but career coaches and recruiters warn that can be a mistake. MBAs heading into management consulting, investment banking, and other fields with more structured recruiting processes should be aware that recruiters look at grade point averages as part of the hiring process. Students should at least aim to achieve average grades while in business school, a signal to hiring managers that they are "on par" with the rest of their classmates.
Ivey Recruits Chinese Students to Help Export Its Famous Product (Globe & Mail): The University of Western Ontario's Ivey School of Business's thriving case study approach has been given a boost by Chinese-speaking student volunteers at the school's campus. Since last year, the students have translated more than 150 cases, classroom material that is becoming increasingly valuable to Chinese business schools seeking more Western-style content for their classrooms, administrators say.
India's Top Business School: Sleepless in Ahmedabad (Economist): Students who attend the Indian Institute of Management Ahmedabad, one of India's top business schools, are hard workers—one student claims he gets only four hours of sleep a night—and are rising stars in the country's business and finance sectors. The ambitious school is making a name for itself in the global business school community and plans to become even more world-renowned, pushing its professors to conduct more research and publish more papers. The school's work has not gone unnoticed: The Economist ranked it No. 56 in its global ranking of business schools, up from No. 85 in 2010.
Before it's here, it's on the Bloomberg Terminal.
LEARN MORE