Are Banks Too Big to Manage?
Matthew McCreight and Ron Ashkenas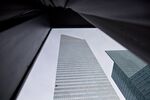 Have banks become like farm-raised turkeys? In the name of progress, we raise birds so large that some struggle just to stand up.
While that image is entertaining, smaller is not necessarily better when it comes to banks. Banks have a long history of trouble no matter what the size, going back to the 18th century, a time of frequent crises. The 19th century experienced even more troubles: From 1900 through the mid-1920s, there were three major banking crises in the U.S. alone. More recently we've seen the U.S. savings and loan scandal, the Asian financial crisis, the collapse of Barings Bank, and the BCCI scandal.
In short, banking was no better off "in the good old days" before deregulation.
What makes banks so difficult is not their size, but the level of complexity that envelops so many of them. The more complex an organization—its processes, products and services, organizational structure, or management conduct—the more likely it is to lose its way and fail.
While some level of complexity is inevitable, much of it is self-created. Even the most mundane actions become a nightmare in banks overwhelmed by complexity. For example, one improvement-minded banker—seeking to put instructions on the walls of the various conference rooms to encourage better meeting management—encountered more than a dozen different people and groups who wanted to have a say in the matter.
The challenge for leaders is how to overcome the inertia and resistance that often exist in overly complex organizations. The key is to show progress quickly and visibly—and then keep going. Here are a few approaches:
Champion common processes: Lloyds Banking Group streamlined common tasks across several functions and locations. The bank was able to handle triple the volume of one group of core products—all in the previously unheard-of time of 100 days.
Simplify products and services for customers: To get his own executives to realize the bank's products were too complex for customers and staff, then-CEO of Zurich Financial Services' Global Life Group, Paul van de Geijn, gave each member of his senior team five minutes to fill out their "simplest" new-customer application form. The fact that no one could complete the task in the time permitted led to a companywide focus on customers, which produced major gains in satisfaction, repeat business, and revenue.
Put reducing complexity at the heart of the company's strategy: Driving out complexity and building a cultural focus on simplicity is a long-term effort and thus needs to become an integral part of the company's strategy. This has been the case at SEB (Skandinaviska Enskilda Banken) (SEBA:SS) since the arrival of CEO Annika Falkengren in 2005, who made it the bank's strategy "to reduce complexity, refine the … organizational structure, and maintain the financial strength needed to serve customers regardless of economic development."
It's easy to criticize banks for being too big to manage, but making them smaller may not make things any easier unless they also become less complex.
Before it's here, it's on the Bloomberg Terminal.
LEARN MORE