MBA Journal: Lots of Work, Little Partying
Kristen Jones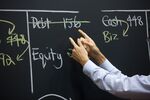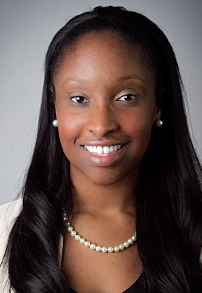 Business school is hard. I mean it's really, genuinely, hard. "How can that be? All you guys do is party," says everyone.
Well, everyone—you're wrong. As a first-year student at Harvard Business School, I can honestly say that these past two months have been some of the most intense, challenging, and humbling of my life.
Every day at HBS we are tasked with coming to each class having prepared a 15- to 20-page "case." These cases explore the challenges and decisions faced by managers at all sorts of companies in every different industry. Unlike undergrad where most classes could be passively attended while a professor lectured for 60 minutes, at HBS the students are called on to be teachers by actively participating and sharing our experiences and opinions with one another. That means that every single day, in two to three classes, we each have to garner enough confidence to not only voice our opinions in a class of 90, but to defend them. Sometimes, a professor will cold-call you (yikes)—and whether you're prepared or not (don't ever let it be not), you've got to present and justify your viewpoints. Other times you'll raise your hand to speak, but because you've had to formulate your thoughts mere seconds before there's rarely time to be the polished businessperson we all like to believe we are.
It's absolutely terrifying and amazing. That moment when you've been sure about your position for an entire class, and then someone argues a point you hadn't thought of is incredible. I feel lucky to be surrounded by such intelligent and passionate people every day.
After class is over, the networking begins. As any MBA student will tell you: The experience lasts two years, but the network lasts a lifetime. It's almost guaranteed that you will never again be surrounded by such a diverse group of people—where else will you have coffee with a teacher, lunch with a Navy SEAL, dinner with an investment banker, and drinks with a millionaire entrepreneur? Answer—nowhere; so you have to make the most of it.
The good news is that in business school, networking isn't limited to schmoozing over hors d'oeuvres—it happens in student clubs, during intramural sports, at career panels, and entrepreneurship workshops. It happens just about everywhere, but the key is you have to be there. That wouldn't sound so tough on its own, but remember that all this networking is preceded by hours of intense class participation. You know how after a long day of work all you want to do is go home and sit on the couch? Your couch-sitting time all but disappears in business school.
After you spend 12-plus hours preparing for cases, participating in class, networking, and, oh yeah, attempting to figure out your professional life, it is finally, finally, time to party. And yeah, we're pretty good at that, too.
Between journal entries, you can keep track of Kristen's business school adventures at the Business Schools Facebook page. Follow the Bloomberg Businessweek B-Schools team on Twitter.
Before it's here, it's on the Bloomberg Terminal.
LEARN MORE