A Black Swan Descended
By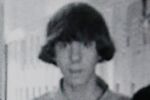 Let us examine the arguments against gun control, one by one. 1) Argument of self defense: mass murder weapons like automatic rifles is not compatible with "self defense" ("mass" in that context = weapons that can kill > 4 persons). 2) Argument of government tyranny: Why don't gun advocates fight for the right of private citizens to own large tanks and atomic weapons? A semi/automatic rifle is too potent for self defense, and too weak against government tyranny. Its main use is on innocent crowds and, typically, schoolchildren.
—Nassim Taleb's Facebook Page, from Joe Weisenthal, "Nassim Taleb's Super-Simple Argument for Banning Semi-Automatic And Automatic Weapons," Business Insider, December 17, 2012.
For children not yet ready to fly-cast, Brunquell suggests alternate ways of presenting the fly. For older children, he recommends basic casts to learn and ways to practice casting, playing, and landing fish.
—Midwest Book Review of Fly-Fishing with Children, Philip Brunquell, Amazon.com.
See here, here and here my conversations this morning with Nassim Taleb, Nate Silver and Roger Altman. It could have gone on for hours.
Taleb frames a failed modernity that is from the top down as compared with a more traditional and better-founded society that has many and numerous supports from below.
His Antifragile is an important book and my must-read for winter.
There will be many "arguments" in our pending debate on control, rights and massacre.
There is no argument that where there are trout in Connecticut, south of Rocky Glen State Park and east of the Pootatuck River, a black swan descended. Discuss.
Before it's here, it's on the Bloomberg Terminal.
LEARN MORE