Think Twice Before Borrowing for Your MBA
Rose Martinelli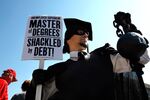 In an earlier post, I shared with you why I believe the MBA is still a worthwhile investment, even if its short-term benefits are less assured. The subject I'd like to address today is: How are you going to pay for it?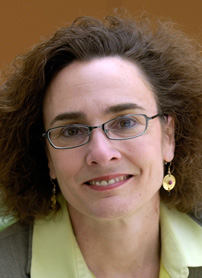 I recently read a very interesting article on Inside Higher Ed (Dec. 10, 2012), titled "Living Cheap Enough?" by Colleen Flaherty. It concerns the impact of graduate student debt and what a number of campuses are doing to advise students appropriately.
Amid all the articles about student debt, it makes sense to talk honestly about financing your MBA. Whether you pursue a full- or part-time MBA program, just the tuition over the course of the program will cost from $30,000 to more than $100,000. While a few prospective students may be able to tap savings or be fortunate enough to have family members who will pay those costs, most students will have to pay for their MBA programs through loans—federal or private.
Over the past year there have been a number of changes to federal loan programs—including ending the availability of subsidized Stafford loans for graduate students—which have increased the cost of financing your MBA. While I'm a big supporter of educational loans, taking on debt with an uncertain outcome means that you need to carefully evaluate the amount of debt you need today vs. what you can afford to repay upon graduation. Students rarely conduct this kind of analysis before signing up for the maximum amount of lending allowed. Not everyone will make the big bucks at graduation.
One of my favorite financial aid directors had a wonderful saying: "Live like a CEO now and you'll live like a student when you're a CEO." Yes, obtaining loans for educational costs can be a good investment, but increasingly we are seeing students spend extra money on upscale apartments, restaurants, entertainment, and extravagant vacations in order to keep up with their classmates. Beyond tuition, fees, and room and board, there are additional costs for recruiting and networking activities that aren't necessarily in many students' budgets.
While I'm all for having a good time while in school, my recommendation is to be wise when it comes to signing all those loan documents each year. You don't want to be paying $1,000 to $2,000 per month for the next 10 to 20 years, especially if you're thinking about settling down in the future, purchasing a home or car, or investing in your children's future. What you borrow during your MBA will definitely affect your long-term financial plans.
Join the discussion on the Bloomberg Businessweek Business School Forum, visit us on Facebook, and follow @BWbschools on Twitter.
Before it's here, it's on the Bloomberg Terminal.
LEARN MORE