McCombs Women Beat MBA Gender Salary Gap
by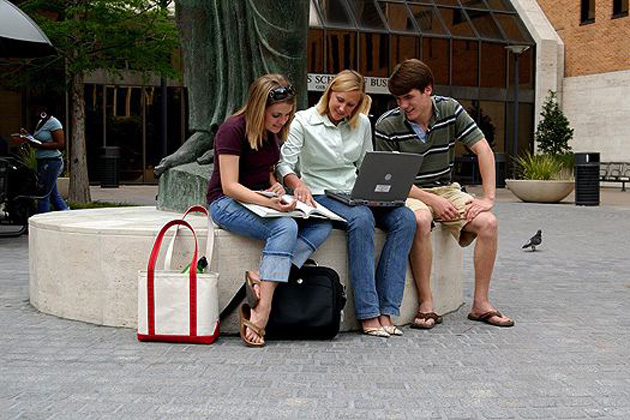 The McCombs School of Business at the University of Texas, Austin was one of two top 30 business schools in 2012 whose female MBAs managed to beat the gender pay gap, earning 2¢ more for every dollar men make in their first jobs, according to research from Bloomberg Businessweek.
One of the reasons women are succeeding in this area is because the school has pushed women to think strategically about negotiating their salaries, says Stacey Rudnick, the school's career services director, who teaches a negotiations class to first-year MBA students.
"It's about helping women understand that you never have as much power as you do prior to starting your job, and if you don't ask them now there may be no better time later," she says.
That type of advice resonated with such students as Jany Xu, a 2012 McCombs graduate who now works as an associate brand manager at Unilever, when she negotiated her starting salary. "It put a fire in our belly," she says. "There was a lot of discussion among the women at the school about what is a fair starting pay."
Marketing is the most popular field for women at McCombs, and pay in that field has inched up by about $10,000 over the last few years, giving women a healthy salary bump, Rudnick says. "I think the marketing firms are realizing that in order to get the top talent out of schools, they need to bring their salaries in line with comparable peer positions on the finance side."
More women are drawn to consulting as well, which is among the highest-paying career options for MBAs. In 2012, 31 percent of McCombs women went into consulting, a percentage that has more than doubled since 2010, Rudnick says. Many of the recruiters who visit campus—a growing number of which are consulting firms—are impressed that so many of the school's women hold leadership positions with student organizations; women made up only 31 percent of the 2012 MBA class, but held 46 percent of leadership positions in 2012, says Tina Mabley, McComb's full-time MBA program director.
"It's that sort of spirit that leads students to take on projects that become demonstrable things people can talk about during interviews," Mabley says. "Recruiters see that as a key indicator for success as they enter the workplace."
Join the discussion on the Bloomberg Businessweek Business School Forum, visit us on Facebook, and follow @BWbschools on Twitter.
Before it's here, it's on the Bloomberg Terminal.
LEARN MORE