The FHA: Next Government Bailout?
By and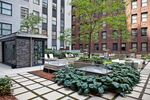 At a Dec. 6 Senate hearing on the federal government's role in the housing market, senators grilled Shaun Donovan, President Obama's Housing and Urban Development Secretary, about whether the Federal Housing Administration would need a taxpayer-funded bailout next year. "I'm not going to assign a probability at this point," Donovan said. "Obviously I'm highly concerned."
Donovan might not want to come out and say it, but it looks as if—for the first time in the agency's 78-year history—the FHA is going to have to be rescued.
Last month, an annual audit found that the FHA, which helps low-income families buy homes by insuring their mortgages, has a shortfall of $16.3 billion. The agency insures about 15 percent of homes purchased in the U.S. and pays out claims to lenders if homeowners default. The housing market may be improving, but the FHA is still paying out more claims than it can handle.
To balance the books, Donovan can lean on the borrowers who receive FHA loans, or he can lean on taxpayers. So far, he's put the burden on homeowners. After the audit came out, FHA announced that it would raise the monthly premiums it charges borrowers for insuring loans. He said the agency would try to auction off delinquent loans to investors.
He has also expanded the agency's loan portfolio to include more middle-class borrowers, who are less likely to default. But since FHA's mandate is to help poorer borrowers, branching off into higher priced loans would dilute its mission.
After the housing market went bust in 2007, the government took on a greater role. The FHA and U.S.-owned Fannie Mae and Freddie Mac now guarantee more than 90 percent of U.S. housing loans. But the current state of the FHA's finances means that something hasn't worked out right. So far, Donovan's congressional overseers haven't offered much of a solution. Democrats have said the government hasn't done enough to help struggling borrowers, despite the mounting costs. Republicans say the FHA shouldn't have backed so many loans in the first place. No one on Capitol Hill is offering what the agency ultimately must find: billions and billions of dollars.
Before it's here, it's on the Bloomberg Terminal.
LEARN MORE