Q&A: Marketing Brittany Murphy's Last Film
By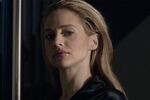 Three years after actress Brittany Murphy's untimely death from pneumonia and anemia in 2009, her final film, an indie thriller called Something Wicked, finally completed post-production this week. The Eugene (Ore.) production company Merchant Films, which is currently seeking a distributor for the film, is caught in the unfortunate position of having to market a film without its most recognizable star. As of now, Merchant does not intend to include Murphy's image in the main posters, says the movie's writer and producer, Joe Colleran. Still, he says, many distributors have expressed interest in the past few days, and he is hoping for a spring 2013 release. Bloomberg Businessweek spoke with Colleran about how the filmmakers plan to manage in this difficult situation.
How have you had to change plans to market the film?
We did an original deal with Brillstein Entertainment Partners to represent the movie, and they have relationships with major studios. That hasn't changed. What has changed is the time we delayed it to avoid exploitation. Normally it would be a two-year process. We shot it in Oregon, which takes longer than if you shoot it in Hollywood. The delay has been close to a year.
How will you walk that delicate line of promoting the film without being exploitative?
We don't intend to run around marketing it as Brittany's last movie. People know it is. I don't think there's any point in mentioning that any further. Her face is not on the key art. We will market it as a very suspenseful thriller. We'll be marketing the genre of the movie. …You can go out virally, immediately [after her death] and build fan pages, and we didn't. We thought that would be distasteful. We're just starting that process now.
A lot of promoting the film involves doing interviews and red carpets.
That is a big difference. We won't have [Brittany] promoting the movie nationally and internationally. We will not be able to have Brittany go on Letterman and Leno to do nationwide publicity, which she was excited to do. She was what they would have built the marketing campaign around. The other stars will have to replace her. The lead actress [Shantel VanSanten] is tremendous. They are very excited. They have larger responsibilities now, and they are anxious to promote it, because they really do look good in this movie.
Was the film altered after her death in any way?
No. There was only one scene she shot that was not in the film. It was one of the alternate endings. We'll probably put it on the DVD so fans can see the different endings.
Tell me about finding a distributor for this film.
Genre movies—which are basically everything besides drama and comedy: action, thrillers, sci-fi—have a very loyal following. There's a large segment of the younger audience, which is a key audience for distributors, that just goes to genre movies. The movie will probably get an R rating, which means the core audience will be 17 to 29, with a crossover of up to 34, because that's what Brittany's fan base is. That is the key audience that distributors go after, because they are easy to market to, they know where to find them, and they are frequent moviegoers.
Are you worried about critics?
Genre movies generally don't tend to get critical acclaim anyway. Even if you're a huge success like Twilight, critics trash it. Most critics don't flock to genre movies. Fortunately, the audience we're going after is not dependent on critics. They are dependent on word of mouth from their peers.
Before it's here, it's on the Bloomberg Terminal.
LEARN MORE