Bloomberg View: Hedge Funds and Mad Men Don't Mix
Lifting the ban on advertising by hedge funds puts investors at risk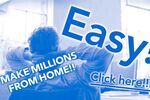 The U.S. Congress probably didn't mean to turn the $2.3 trillion hedge fund industry into a breeding ground for fraud when it passed a law designed to make it easier for small companies to raise capital. That may well be the result unless the Securities and Exchange Commission steps in with new rules.
Congress passed the Jumpstart Our Business Startups (JOBS) Act with bipartisan support, and President Barack Obama signed it into law in April. Among its provisions, this misguided piece of legislation allows so-called private placements and hedge funds, lightly regulated private investment pools that serve the wealthy and institutions, to advertise their wares to the public for the first time.
Not only is this a bad idea, it's unnecessary. High-performing hedge funds aren't having trouble raising money to invest. In September, the last month for which data are available, funds in the top 10 percent as measured by investment returns picked up an additional $10 billion to manage. The bottom 10 percent had an outflow of $6.4 billion.
It isn't hard to see what lifting the ad ban might lead to: Underperformers will flog their funds on the airwaves, on websites, and in the pages of the financial press, aiming at unsophisticated investors eager to get the same fabulous returns as the Wall Street elite.
The SEC should ensure that only accredited investors—those deemed sophisticated and wealthy enough to assess risks and absorb losses—can invest in advertised hedge funds. Generally, these investors must meet an annual income or net worth test, currently $200,000 ($300,000 for a couple) and $1 million, respectively. But these financial thresholds haven't been updated since 1982. To bring the benchmarks up to date, the agency should raise the income standard to $500,000 for individuals ($750,000 for couples) and net worth to $2.5 million, and then index them to inflation.
The agency can apply the same advertising and marketing guidelines to hedge funds that it already applies to mutual funds. For example, mutual funds disclose their fee structures, provide performance metrics based on standardized yardsticks, and reveal their underlying investments.
The potential risks to hedge fund investors are greater because of the funds' opacity and their compensation structure, which encourages managers to bet big and grab a share of any profits. Many hedge funds hold thinly traded or illiquid investments, making it impossible for investors to withdraw their money on short notice. Rules should require hedge funds to spell this out.
Markets benefit when smart oversight enhances transparency and promotes integrity. Allowing unfettered hedge fund advertising would be a significant move in the opposite direction. The SEC has a duty to write the necessary regulations to safeguard the investing public.
BOTTOM LINE -
To read Simon Johnson on systemic risk and Jonathan Weil on Glass-Steagall, go to: Bloomberg.com/view.
Before it's here, it's on the Bloomberg Terminal.
LEARN MORE