A Day in the Life: Product Manager at Microsoft
Melanie Danko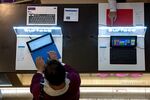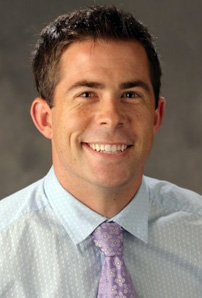 "A Day In The Life" is an ongoing series that highlights popular post-MBA job functions, as seen through the eyes of the recent grads in the positions.
What does a typical workday look like for a product manager at Microsoft? To find out, Bloomberg's Melanie Danko spoke with Matt Schnugg, a 2011 MBA grad from the University of Michigan's Ross School of Business. Schnugg is the product manager of Windows Azure, Microsoft's cloud-computing software.
Schnugg grew up in San Francisco and attended the University of Richmond, where he studied business. After graduating, he held several media planning roles in the IT industry. When he applied to business schools, Schnugg wrote his admissions essay on cloud computing and how it would revolutionize the tech business. He is now working on the product that will facilitate this revolution with Microsoft, after completing a selective yearlong rotation with the company. Schnugg currently resides in Seattle.
Here's a look into Schnugg's typical workday, in his own words.
6:30 a.m. Wake up and check for any emergency e-mails that need to be addressed before taking off for work, then commence my daily getting-ready ritual, which includes a pit stop at Seattle's famed Cherry Street Coffee.
7:20 a.m. Board Microsoft's Connector Shuttle, the company shuttle that ferries employees from Seattle proper and around Puget Sound to headquarters in Redmond. On the Connector, I'll continue to monitor e-mails, read tech blogs, and peruse anything else newsworthy.
7:50 a.m. In the office. I start to set up my action plan for my free time that day. There's never a shortage of fun and challenging work to address—because Windows Azure (and all of cloud computing) is an emerging product in an evolving industry, we're in a constant scramble to get and stay ahead of competitors. It's my job to provide the "business intelligence" to the Windows Azure marketing team. This could range from providing detail and perspective for spikes in usage around the world to supporting our M&A team by providing an overview of our customer behavior and ecosystem from the perspective of one of our services.
8:00 a.m. Start replying to e-mails and prepping for when the rest of my team comes in. As part of my work, I manage a team of business and data analysts that help our team generate actionable insights based on internal and external information that we collect and monitor. My "prepping" usually entails reviewing any of the work that was done the previous evening or over in India during their work hours and determining how to modify our work stream or, if completed, how to present it to management.
9:00 a.m. Quick stand-up meeting with my team of analysts to touch base on what we collectively need to address and how I can support them to accomplish this
10:00 a.m. Check in with my manager, Ron. This usually entails about five minutes of updates on each of my responsibilities, and then brainstorming and sharing ideas on a whiteboard on how to attack a lot of the outstanding business questions that we'd love to answer. He helps me filter my big-picture ideas into action-oriented projects.
10:30 a.m. Tinker. With an idea of what's needed, I roll up my sleeves and get deep into our databases to see if our assumptions can be supported. I often apply teachings from MBA courses from my professors at Ross (Aneel Karnani, who taught the Strategies for Growth class, and Gautam Ahuja's Advanced Competitive Analysis). They taught me strategic decision-making models and taking a stand based on the data I have. Then I incorporate the analysis into our business reviews with our leadership team in the Server & Tools business.
12:00 p.m. Lunch. If I'm ambitious, I'll take a shuttle over to Microsoft's Commons, essentially a mall within our company: home to 14 restaurants, nine retail stores, and athletic facilities. Today, I head back to my desk to eat and check my favorite Michigan sports blog.
1:00 p.m. I usually set aside some time to speak with prospective Ross students about getting an MBA, or current MBAs interested in Microsoft or the tech industry. I was given my opportunity to attend Ross and eventually work at Microsoft by great mentors and alum who were willing to speak with and teach me—now it's time for me to pay it forward.
1:30 p.m. Check in with our finance and outbound marketing teams. A lot of the work I do is in conjunction with other teams here in the Server & Tools business. Right now, I'm leading an effort to build a lifetime value model of our customers based on how they enter our ecosystem.
3:00 p.m. Weekly business review. I run through our key identified metrics with the Azure leadership team, adding "color" to the changes we see this week. Because this is such a rapidly growing business, each week gives us something new to highlight. It's in these meetings that a lot of key strategic decisions are seeded and discussed.
4:30 p.m. I connect quickly with my analyst team to review any new perspectives the leadership team wants to see in our next meeting, and start shaping the next week in terms of priorities and stretch goals.
5:29 p.m. Hop back on the Connector and head home. For my return trip, I try not to read anything having to do with work. This helps me decompress. Today it's an Adam Carolla podcast and some fantasy football prep.
6:15 p.m. I get home and quickly change for a soccer game.
9:00 p.m. Back home, hurting and happy. Enjoy a quick, healthy meal with my girlfriend before settling in to catch a show or a movie on the Xbox. If I get my way, we watch The Walking Dead or a kitschy 80's/90's comedy. That doesn't usually happen, though. We end up watching Revenge. I secretly enjoy it.
10:00 p.m. Off to bed, but not before reading a little bit of World War Z. Gotta prepare for the worst. Because, you know … the impending zombie apocalypse and all.
Before it's here, it's on the Bloomberg Terminal.
LEARN MORE